Sexual pleasure research site OMGYES.com hit the headlines this week, after Harry Potter star Emma Watson confessed to subscribing to the X-rated portal. The actress, who is dating actor Roberto Aguire, raved about the site which she first heard about from a friend.
Speaking to feminist icon Gloria Steinem at a talk in London, she said: "I wish it had been around longer. Definitely check it out. It's an expensive subscription but it's worth it."
So what is OMGYES.com? Described as a new online sex education training programme , OMGYes pledges to "lift the veil on female sexual pleasure" by demystifying the female orgasm. The start-up, which is strictly for over 18's, comprises interactive tutorials aimed at teaching a myriad of methods to enable women to achieve sexual satisfaction.
The team behind the portal claim the internet is the perfect forum to teach people about sexual pleasure. "The web has helped people explore and learn just about everything else - from languages to musical instruments to entire college degrees - it's time we applied some of that magic to women's pleasure."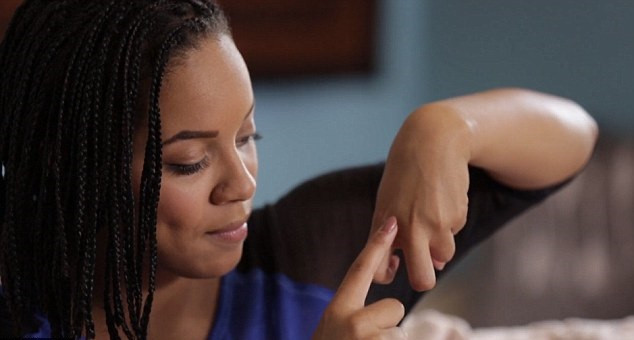 A team of 'engineers, educators, researchers and filmmakers' in New Jersey set out to address the oft-overlooked topic of female arousal. Researchers conducted interviews with over 2,000 women aged between 18 and 95 in which they shared the intimate details of their experiences in the bedroom, resulting in the creation of a database of a dozen key techniques revealing inventive ways to make a woman reach climax, with the aim of giving girls 'more tools for your toolbox'.
The foolproof techniques include moves such as 'edging' (coming close to climax and then stopping sexual arousal) and 'hinting' (passing by and only occasionally indulging). The varying methods are demonstrated with 4-minute interactive video clips on a touchscreen device that enable the user to practice the exact motions specific women prefer over videos of real vaginas.
The website states: 'The women on the site are not actresses. They were inspired to share their personal experiences and wanted to set the record straight about the realities of women's pleasure. They come from all over the USA - and have diverse careers, families and lifestyles."
The pre-recorded videos focus on clitoral stimulation, not penetration, and have been designed to respond to different types of touch. According to the experts at OMGYes, the efficacy of each technique is particular to every woman.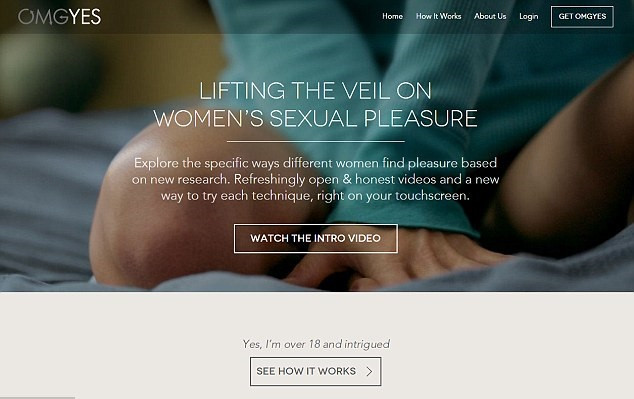 Over 20,000 people have signed up to the ground-breaking portal so far, with men and women using the site in equal numbers, the Mail Online reports.
"Some people use it alone, some use it together with their partners," states the site. Everyone remembers things in different ways - reading, seeing, hearing. 'But for really detailed things like fingertip rhythms and patterns, actually doing them and getting feedback works the best.
"In the simulations, you can get them wrong and then get them right so the concepts become crystal clear."
A representative for OMGYES.com told the New York Daily News: 'We got $4.6 million in funding and are doing that research. Instead of just making academic journal articles, we're making the findings practical, real, and experiential in the form of documentary interviews - both explicit and non-explicit - with real-life women, not actresses."
The website subscription is usually £40, but can now be accessed for a special, one-off fee of £19.