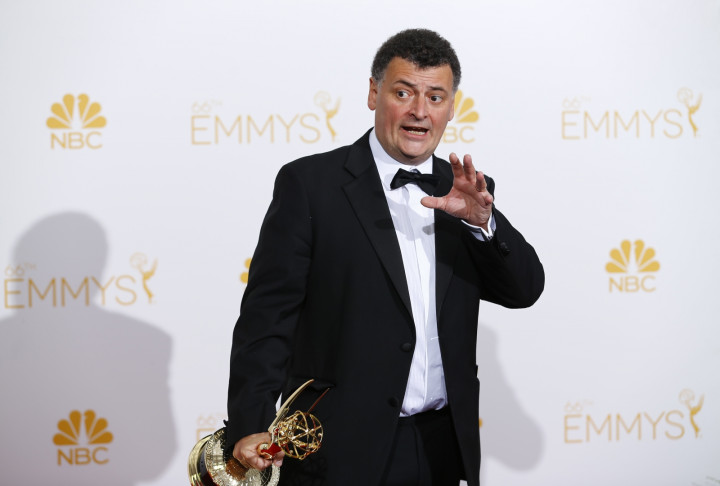 Benedict Cumberbatch and Martin Freeman of the Sherlock series have won Emmys for their roles in the final episode while Breaking Bad has swept most of the coveted awards.
Cumberbatch won the 2014 Primetime Emmy for Outstanding Lead Actor in a Miniseries of Movie for his portrayal of Sherlock Holmes in Sherlock. However, both Cumberbatch and Freeman were not present at the ceremony.
Freeman was nominated for two awards.
Writer and co-creator Steven Moffat was given the award for Outstanding Writing for a Miniseries, Movie or Dramatic Special award for Sherlock: His Last Vow.The show was aired on PBS in the US.
Accepting the award, Moffat thanked his co-creator Mark Gatiss and his wife Sue Vertue.
"I didn't think we'd win anything, genuinely... very shocked and surprised. We're delighted that we've made it here and hopefully that it will get more people watching. We have a plan to top it, and I do think our plan is devastating. We practically reduced our cast to tears by revealing the plan," Moffat told reporters backstage.
He quipped about Cumberbatch's absence saying he may be "too big to come to the Emmys".
Comedian Billy Crystal paid a touching tribute to his long-time friend Robin Williams who died recently.