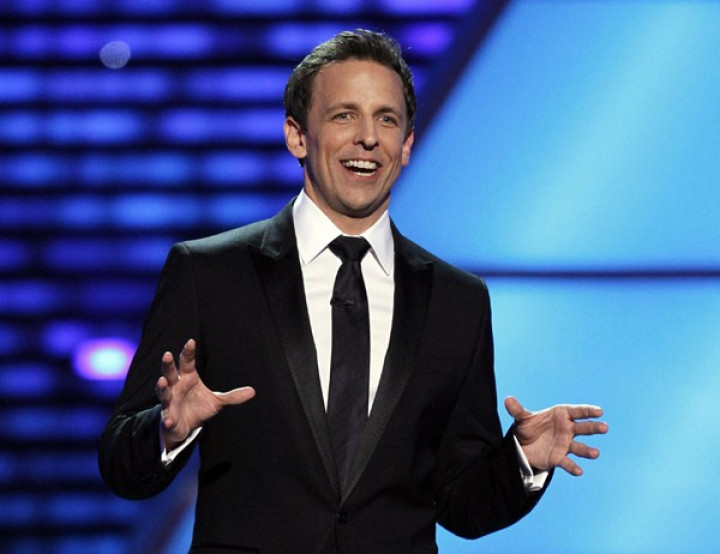 The 66th Primetime Emmy Awards will take place on 25 August, at the Nokia Theater LA Live in Los Angeles.
The ceremony, which will be hosted by American actor and comedian Seth Meyers, will air live on NBC at 8pm ET/5 pm PT (1am BST, 26 August).
For the fifth year in a row, the Television Academy will provide free live streaming of Backstage Live! 2014 beginning at 6.30pm EST (midnight BST). All the behind-the-scenes action including backstage, celebrity red carpet and the arrivals can be viewed here.
Fans can watch the event live online by clicking here.
For live updates on the award ceremony, keep an eye on the event's Facebook page. Twitter updates can be followed on @TelevisionAcad. Viewers can also share their best moments with #Emmys and #EmmysArts.
Meanwhile, the 40-year-old former Saturday Night Live castmember and current host of Late Night with Seth Meyers, revealed that one can expect a lot of fun at the event.
"We're really hoping to have really good jokes all the time. With something like this, the level of success is because the jokes are really good. We hope that by the time the monologue's over, which is obviously the most important thing the host does, that people are going to be good and ready for the next few hours of awards," he told Variety.
Check out a full list of Emmy nominations.