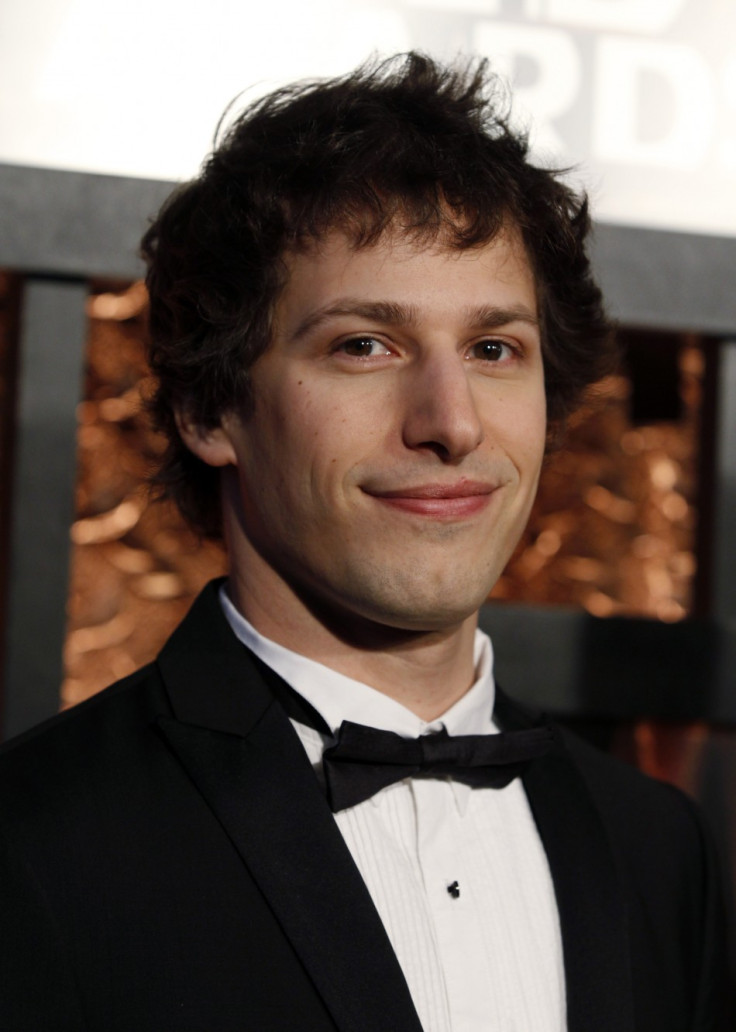 The 67th Primetime Emmy Awards will take place on 20 September at the Microsoft Theatre in Los Angeles. The ceremony, which will be hosted by American actor/comedian Andy Samberg will air live at 8pm EST on FOX in the US.
The Television Academy will live stream the event Backstage Live! 2015 for free at 6pm EST, where fans can watch all the behind-the-scenes action including backstage, celebrity red carpet and the arrivals. The complete event can be viewed live online on Emmys' official website.
Live updates of the award ceremony will be posted on their Facebook page. Twitter updates can be followed on @TelevisionAcad. Viewers can also share their best moments with #Emmys and #EmmysArts.
The scheduled presenters at the event include Lady Gaga, Amy Poehler, Taraji P Henson, Gina Rodriguez, Jimmy Fallon, LL Cool J, Will Forte and Terrence Howard.
During an interview with the Comedy Bang! Bang! podcast, the Brooklyn Nine-Nine star revealed what to expect from the show. He said: "We've got a silly crew. I think we're going to find a good balance. You don't want it to be too silly or too meta to the point where it feels like we're not taking the show seriously."
"I know it'll be a funny show," he added. "We have really funny presenters this year. The deck is very stacked with comedy in the room, a lot of which is due to them including the sketch comedy category in the primetime show this year, which is great."
Click here to see this year's nominations. Also, take a look at IBTimes UK entertainment reporters Alicia Adejobi and Amy West predict who will be the big winners at the award ceremony.