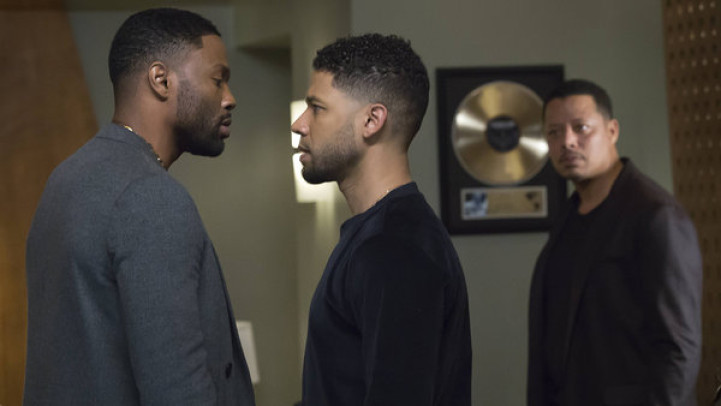 Jamal Lyon was not in a good place when season 2 of Empire came to an end. In the recent episodes, Jamal's hooked up with D-Major/ Derek, and after Lucious found out about their relationship, he went on a homophobic rant.
Lucious told Jamal: "You ain't nothing to me but a disappointment...the day you die from AIDS, I'm gonna celebrate." Even after this, Jamal took a bullet meant for his father, and came close to dying in the pre-finale episode.
In the finale episode, Jamal was back home from the hospital, but this shocking turn of events allowed him to think hard about his position in the world and the Lyon Empire. He announced to his family that he was done with his music, and claimed "no more records, no more backstabbing".
"It's the same damn cycle, all the time," he said. Showrunner Ilene Chaiken spoke to TV Line about Jamal's recovery. According to her, Season 3 will be about "really examining the journey of Jamal's recovery. In the finale, he comes out of the hospital after being shot, but he's clearly not recovered physically, and certainly not psychically".
The showrunner confirmed that Jamal will "continue to dig in his heels" about his family ending their backstabbing, violent ways. "The question now is, can Jamal also bring his brothers and his mother along with him on this stance, and say 'This is no longer how we have to go about our lives and our business?'" she teased.
Freda who shot Jamal, and was last seen behind bars, will return in Empire season 3. "Freda will be in Season 3," confirmed Chaiken.
"She's part of our story. It's not over. Jamal understand she's a victim, but he still has to deal with the fact that she shot him. It was a hugely traumatising event that she perpetrated on him. But he believes in her and in the mission of ending the cycle. So he's going to have to do something about it," the showrunner added.
When asked if there was hope for Jamal and D Major's relationship, Chaiken shared: "If Jamal can forgive D-Major and understand him, and if D-Major wants to change and to find a way to live more honestly, then there's hope there for a relationship."
"They're really interesting together and they have great chemistry. We plan to see more of them and explore the dynamic. We want to pay attention to the true details of what these moments mean."
Empire will return for season 3 this October on Fox Network.