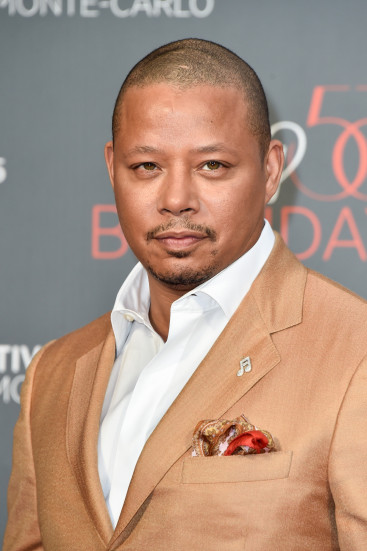 Terrence Howard's ongoing battle with his ex-wife Michelle Ghent has reached a new level of toxicity after she filed a domestic violence lawsuit against him.
In the civil complaint filed in Los Angeles, his former partner accuses the Empire star of beating her within an inch of her life in July 2013.
According to court documents obtained by TMZ, she claims the alleged assault occurred while they were staying in a rental house in Costa Rica and he punched, kicked and strangled her.
The papers state Howard "followed Plaintiff into the restroom of the rental house and punched her on the left side of her face. Defendant also grabbed Plaintiff by her neck and pushed her against the bathroom wall and strangled her for several seconds".
It goes on to claim he grabbed her neck again and pinned her against the shower glass and her head hit the wall when she tried to flee the room. It was then that Howard's son-in-law Billy allegedly intervened and broke up the fight. In addition to a black eye, Ghent said her injuries included contusions and swelling.
She adds the assault continued later in the evening, when Howard allegedly tried to attack her again and she pepper-sprayed him in the face in self-defence. "Defendant continued swinging his arms and caused Plaintiff to fall down," the complaint states. "While Plaintiff was on the ground, Defendant repeatedly mule-kicked Plaintiff in the head and shoulders."
Damages are not specified in the compliant.
In the same complaint, Ghent accused The Iron Man star of defaming her character by making false accusations of death threats against him and his family through various social media accounts.
Howard and Ghent divorced in May 2013 after just a year of marriage and have been locked in bitter legal battles ever since. The father-of-three has since remarried model/restaurateur Mira Pak.
In April, TMZ reported he was pressured into giving her a generous spousal support deal after she allegedly blackmailed him with nude pictures and smutty videos.