Take a bow, Nexus 9. HTC has officially ceased production of its Google-branded tablet, which disappeared from the Play store last month. With no immediate successor in place to take over the mantle, could this mark the end of Google's third-party tablet line?
The Nexus 9 arrived in 2014, replacing the much-loved Nexus 7 tablets manufactured by Asus. While it was a marked step forward in the Nexus lineage, HTC's 8.9-inch device didn't release to the same fanfare as previous Nexus tablets. The tablet bubble had largely popped by the time it debuted, meanwhile the Nexus 9's £319/ $399 starting price undermined the whole affordability factor established by Asus' devices, which at launch cost £159.99 and £199 respectively.
That's not to say the Nexus 9 was a bad device, however. We gave the tablet a wholly respectable 8/10 in our own review, meanwhile HTC told CNet that it had shut down production of the device to coincide with the end of its agreed manufacturing run, rather than for demand reasons. The Nexus 9 has now been replaced on the Play Store by the Pixel C, a Microsoft Surface-like tablet manufactured by Google itself. You can, however, still buy the Nexus 9 from HTC's website and through third-party retailers like Amazon. For now, at least.
The phasing out of the Nexus 9 does leave a question mark hanging over the future of tablets in the Nexus range, though. With Google I/O having come and gone without the slightest hint at a new Nexus tablet, it may be that the company is ditching its third-party tablet line altogether. This wouldn't be overly surprising, given that Google now has its hands full funnelling efforts into its Daydream VR venture and promoting its in-house devices.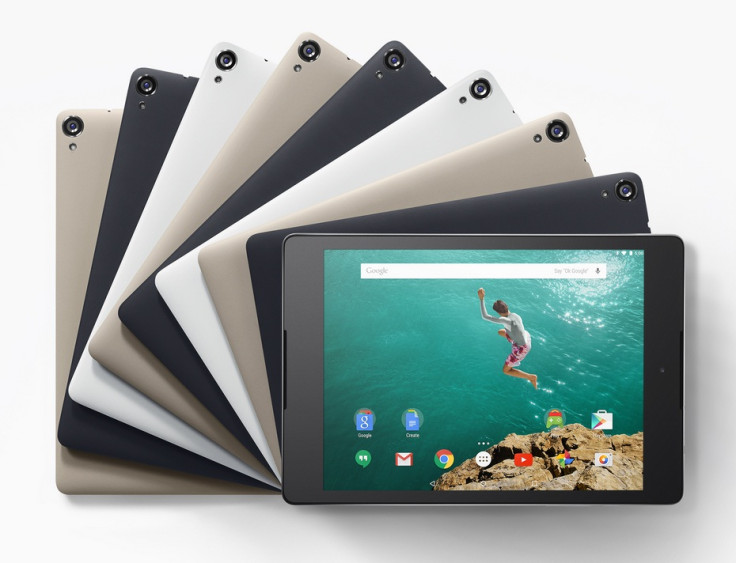 There is of course the possibility that Google will unveil a new Nexus tablet alongside the rumoured – though not yet confirmed – Nexus smartphones said to be heading our way in 2016, which speculation would have us believe will be developed by none of other than HTC. It's a big if, and we won't know for sure until Google decides to let loose on the matter.
IBTimes UK has approached both HTC and Google for further comment, and will bring you an update if and when we hear back from them.