A fire in Exeter has destroyed several historic buildings, including one reported to be the oldest hotel in England.
The blaze broke out at 5AM on Friday (28 October) at an art gallery on the city's Cathedral Green and spread through neighbouring properties to take hold at the Royal Clarence Hotel, which dates back to 1769.
Devon and Somerset Fire Service were still battling to contain the fire on Saturday morning, when they reported a partial collapse of the hotel's front fascia.
Drone footage released by Devon and Cornwall Police shows that the roof of the hotel has also given way to reveal the interior, as firefighters continue to drench the building with water.
Deputy Chief Constable Bill Skelly said: "We are very grateful to members of the public and businesses who have listened to our advice to stay away from the area which assists the fire fighting operation.
"We are very happy that there have been no injuries resulting from this incident."
According to the BBC, South West Water has asked city-centre residents to restrict water use and promised to supply bottled water for people struggling to get water from taps.
Hotel guest Lucy, from Australia, told Radio Devon: "I was woken up by the fire alarm at five o'clock. Someone was banging on the door and all I could see were orange flames through the window.
"I grabbed my passport there was a lot of fiery ash falling down. The building was totally in flames."
The hotel was built in 1769 as the Assembly Rooms, providing a public space for balls and concerts. In September 1770 the Assembly Rooms was described, in an advertisement placed by its French manager Pierre Berton, as an "hôtel", becoming the first establishment in England to take the name.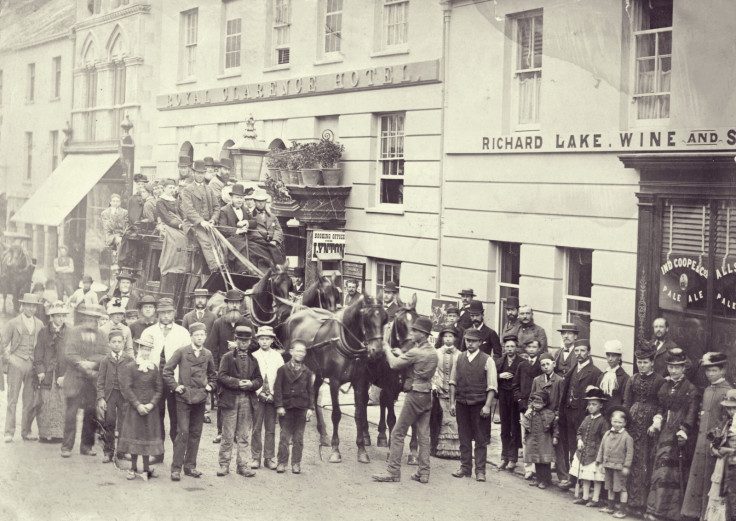 By 1776, it was known as The Hotel. It subsequently took various names, including the Cadogen Hotel, Thompsons Hotel, and Phillips Hotel. It currently trades under the name ABode Exeter.
It was visited by Admiral Nelson in 1801 and renamed the Royal Clarence Hotel after a visit by Adelaide, Duchess of Clarence in July 1827.
Franz Liszt performed with six other musicians in two concerts at the hotel on 28 and 29 August 1840. Other visitors included Thomas Hardy in 1915 and – during the Second World War – actors Clark Gable and Gary Cooper.
A spokesperson for the hotel said: "We are continuing to monitor the situation and send our sympathy to our neighbours and all those affected by the fire."