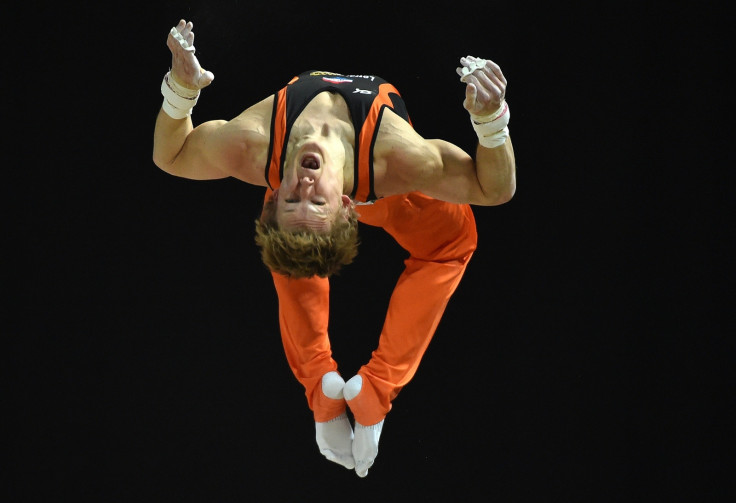 When considering the stand-out performances of London 2012, you would be forgiven for being attracted by Usain Bolt's three sprint gold medals, Michael Phelps' unprecedented 18th swimming gold, China's clean sweep of the badminton competition or David Rudisha's 800m world record. The reality however is that amid these unique sporting achievements, and others, one flying Dutchman trumped them all.
Epke Zonderland created two bits of history in leaping, thrusting and turning his way to gymnastics gold in the men's high bar. His achievement of being the first male to medal in gymnastics for Netherlands was only by usurped by a world record degree of difficult, attained by a Cassina to Kovacs to Kolman release combination. Even for the novice gymnastics followers among us, it was a performance which captivated the planet.
Since that crowning moment in London, where the affable Zonderland had the world at his feet, the 30-year-old has lost nearly everything. The world title he would later win in Antwerp and retain in Nanning, he relinquished. Falling off the high bar at the European Championships saw his continental crown slip by too. Heading into April's test event in Rio, he was not even guaranteed to be defending his title this summer.
Away from competition, the Lemmer-born part-time wind surfer has been forced to come through further adversity. Coach and mentor Mitch Fenner, the BBC commentator, passed away aged 70 on 4 July. The cancer victim had helped the Netherlands qualify for the team event in Rio for the first time while his voice had reverberated around the sport for the last 37 years.
And in March, his nation lost arguably their most famous son when Johan Cruyff died aged 68 from the same disease. Cruyff was a known admirer of Zonderland, and given the grace both exceed in their chosen disciplines it isn't hard to see why the total football pioneer was drawn to Zonderland's class.
"Like many other Dutch I have also greatly enjoyed Epke Zonderland," Cruyff wrote in a column for De Telegraaf after Zonderland's world championship gold in 2014. "Another Dutch athlete that delivers top performance on the world stage. As earlier this year the skaters, hockey players, football players and baseball players that did."
"It is unique. Nowhere there is more than one billion Chinese will watch a Dutchman, as the world during the World Cup Dutch team follows closely. I want to particularly say it, that our sport presents itself again tremendously well in 2014."
So Zonderland cannot claim to be the Netherlands' main protagonist in Rio as the team aims for their highest medal haul, sprinter Dafne Schippers has that responsibility, nor can he even claim to be the favourite for high bar gold with Danell Leyve of the United States and Cuba's Manrique Larduet possessing that particular honour.
But perhaps driven on by the loss of Fenner and Cruyff, Zonderland can feed off the same divine inspiration that led him to victory four years ago. If he can harness that emotion, he may not be done with astounding crowds at the Olympic Games.