Frankie Dettori punched the air as he stormed to the Epsom Derby on Golden Horn.
The Italian made it two wins in 20 at the Derby, after overcoming stablemate Jack Hobbs by three and half lengths in front of a roaring grandstand.
A jubilant Dettori praised the "brilliant" 13-8 John Gosden-trained favourite and as he leapt from the saddle in trademark fashion, the significance of the win was clear for all to see.
But winning was not the most important thing at this year's Investec Epsom Derby.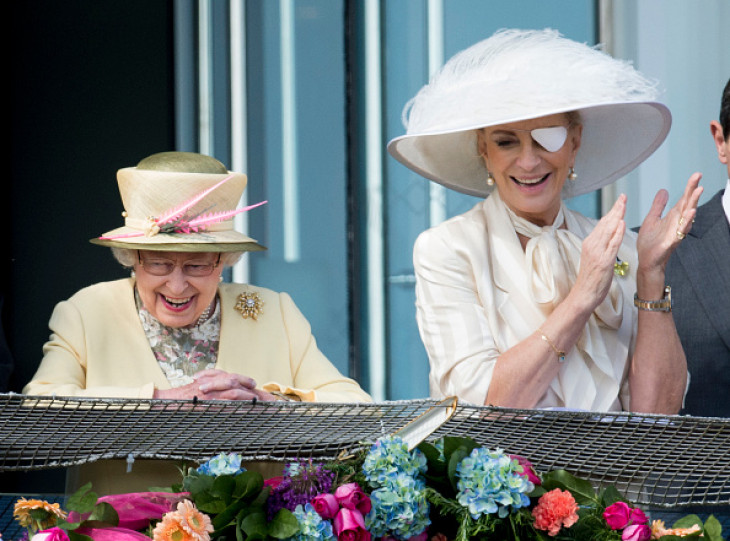 Amongst the thousands of spectators – and the debris of just as many losing bet slips – emerged stories explaining Derby day's enduring appeal.
"It's known as the greatest flat race in the world, and it is," seasoned punter Harold Hills told IBTimes UK.
"When you see the horses turn at Tattenham Corner and come towards the final few lengths, there aren't many more exciting sights in sport.
"And there's the history. I first came here something like 30 years ago and it hasn't lost any of its prestige."
Prestigious though the day might be – the Derby itself is the UK's richest horse race and was again attended by the Queen and Prince Philip – one group of local women were still counting the costs of a heavy Ladies Day on Friday.
"We come every year," Epsom native Lucy Adams said, submerged beneath an oversized fascinator and similarly enormous sunglasses.
"We book the day off work and make a weekend of it. I don't really bet much but it's not really about wining loads of money for us. We come to have fun and enjoy ourselves."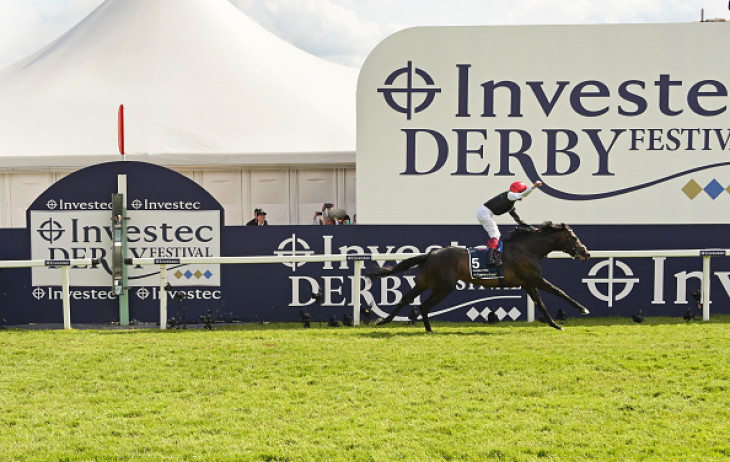 Evidence of race goers' enjoyment could be seen across the Epsom Downs course, from smiling sunburnt faces to fistfuls of notes and exploding bottles of Moet.
Bar queues at the grandstand snaked in the resplendent Surrey sunshine while visitors in the family stand took advantage bringing their own refreshments – one topless man had a wheelbarrow of booze.
Buoyed by a cocktail of lucre and liquor, visitors bet either what they could or couldn't afford – one of the most sought after races of the day was that to the nearest cashpoint for a new lifeline of credit.
And for those who were left out of pocket there was the solace of simply being at the Derby.
"I lost £150 on that race," a losing punter sighed after Golden Horn's victory.
"I backed Jack Hobbs weeks ago. But Golden Horn was special. You had to be here to witness something like that."