A survey of swearing habits has found that, contrary to popular belief, women are more likely to drop the f-bomb than men.
The study spanning 20 years, the full findings of which are not due to be published until 2018,has revealed a sharp increase in swearing among women compared to data from 1990.
Male and female volunteers submitted up to three-hour recordings of their conversations, allowing researchers to build a database of 10 million words.
While data recorded during the 1990s showed men said "f**k" 1,000 times per million words compared to women's 167 times, 2014 data showed women used the expletive 546 times per million words compared to men's 540 times.
Women were also 10 times more likely than men to say "s**t" it was revealed.
Professor Tony McEnery of Lancaster University's Linguistics and English Language department said the findings highlighted increasing equality of the sexes for the change in women's use of language.
He said: "As equality drives on, the idea that there is male and female language, that there are things which men and women should or should not say, is going to be eroded… gentlemanly behaviour and ladylike language should become a thing of the past."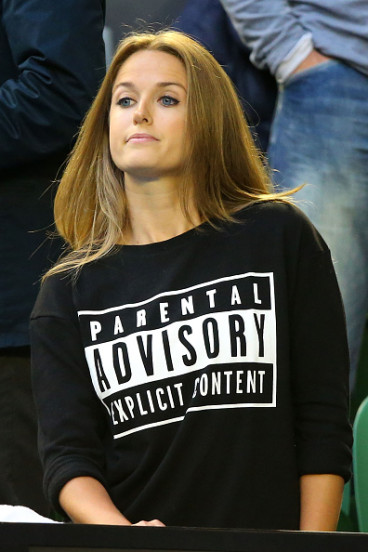 However, attitudes may not have moved on as much as McEnery suggests, as indicated by media attention around public swearing by women.
In 2014, Kim Sears, the then-finace of world no 1 tennis ace, Andy Murray made the news when she was seen to launch into a tirade of four-letter words at his opponent, Tomas Berdych, during the Australian Open.
Earlier this year singer Adele hit the headlines when she swore 33 times during her set at the Glastonbury Festival. Great British Bake Off star Nadiya Hussain was also criticised in February when she said "a**e" on Loose Women, referring to her husband's posterior.
The research, which McEnery said was the first of its kind, not only found that swearing was on the rise among women, but that profanities and variations of the f-word were becoming more diverse, as evidenced by new entries such as "f***wit" and "f***tard." Meanwhile, homophobic and racist language had declined sharply.
The research will be used by the Cambridge University Press, who conducted the survey alongside Lancaster University and the Economic and Social Research Council, for its dictionaries.