The eldest daughter of the late Eric Garner, who was killed by a police officer while pleading "I can't breathe", has died aged just 27 after suffering a heart attack.
Erica became an outspoken campaigner against police brutality and for the Black Lives Matter movement after her father's death in 2014. He was heard saying "I can't breathe" 11 times as New York police officer Daniel Pantaleo held him in a chokehold while arresting him for allegedly selling untaxed cigarettes. Garner's death sparked worldwide protests against police brutality.
She suffered a heart attack on Saturday (23 December) and days later was declared brain dead after suffering from a lack of oxygen. She passed away on Saturday morning (30 December).
Her cardiac arrest was brought on by an asthma attack. She suffered another heart attack just months earlier, after delivering her second child. Pregnancy had put a strain on Erica's heart, which was later discovered to be enlarged, according to her mother Esaw Snipes-Garner.
A series of messages posted on Garner's official Twitter account announced her death. They read: "Erica the world loves you. I love you. I am glad you came into our lives. May you find the peace in the next life that you deserved while you were here. I will always love you my sister. Love you.
"She passed away this morning. The reports are real. We didn't deserve her.
"When you report this you remember she was human: mother, daughter, sister, aunt. Her heart was bigger than the world. It really really was. She cared when most people wouldn't have. She was good. She only pursued right, no matter what. No one gave her justice."
Since her father's death, Erica actively participated against police brutality and condemned former president Barack Obama for the Justice Department's slow investigation of her father's death. The federal probe is still open.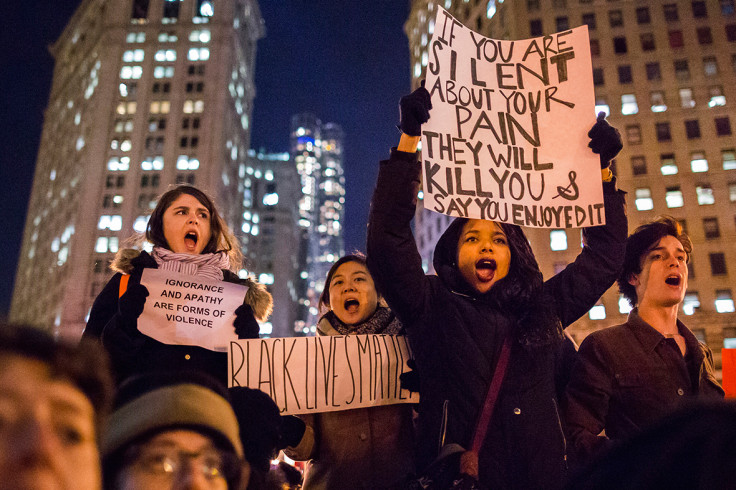 Tributes were paid to Erica following her death. Symone D Sanders, who served as national press secretary for Democratic presidential candidate Bernie Sanders during his campaign, tweeted: "My heart is heavy. I hope Erica Garner's family and friends find comfort in knowing she was a fighter and a passionate soul. Praying for her children."
Samuel Ronan, who is running for Congress in Ohio, said: "It's hard to read this headline and not be filled with despair."
And Bernice King, CEO of The King Center in memory of Martin Luther King, said: "A young, black woman who loved her father. And watched him die at the hands of police who he alerted that he was dying. Not even 30 yet and did not back away from the freedom struggle. She carried a burden. I pray that she's resting now. Peace, Erica Garner."