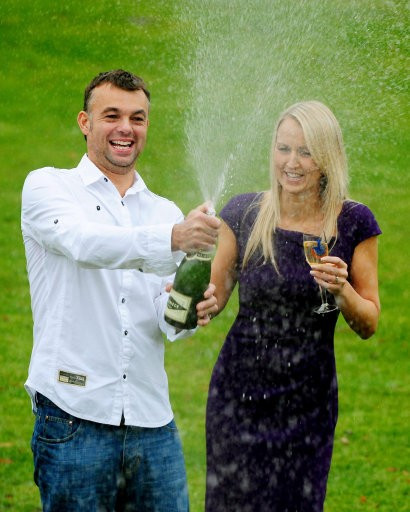 The British have always been surprisingly lucky when it comes to million-pound lottery prizes. The latest such winner - a mysterious British citizen has bagged a £46.4 million prize!
This is the third largest win in a matter of weeks. It follows lottery jackpots for Cassey Carrington and Matt Topham (who won £45million) and Gareth and Catherine Bull (who won close to £40 million in January). The Bulls' intend to take their sons to Florida and shop!
Meanwhile, the newest winner (as yet unidentified) was so fortunate as to have the lucky numbers 03, 07, 12, 26 and 34; the lucky stars were 08 and 10.
"It's unbelievable that we have had a third huge EuroMillions win here in the UK. The UK is clearly enjoying a run of amazing luck. We have plenty of champagne on ice and look forward to welcoming the lucky ticket-holder into The National Lottery millionaires' club. Over 2,800 people have become millionaires since The National Lottery began and, to date, our players have raised an amazing £27 billion and counting for National Lottery Good Causes," a National Lottery spokeswoman was quoted as saying by The Mirror.
Could the next lucky winner be you?