The European Commission has approved €2.4bn (£2bn, $2.63bn) in aid over a six year period for countries hit by a surge of migrants, mostly from Africa and the Middle East, fleeing to their shores over the past months.
Italy will receive the most aid, nearly €560m while Greece will receive €473m and Spain has been allocated nearly €522m, the Commission said in a statement.
A total of 23 multiannual national programmes under the Asylum, Migration and Integration Fund and the Internal Security Fund have been approved this month with the agreed funding of €2.4bn for 2014-2020.
"Money will now be able to flow to frontline member states such as Greece and Italy, and to other EU member states also dealing with high migratory flows," the commission said, adding that it is now working with member states to "ensure that EU funds are released urgently."
It also promised that an additional 13 programmes will be approved later this year.
Migration, Home Affairs and Citizenship Commissioner Dimitris Avramopoulos said: "Member states nowadays face unprecedented challenges in the fields of migration and security and the Commission is taking action in a spirit of solidarity.
"Through the European Agendas on Migration and Security, the commission is taking bold steps to improve migration management, foster cooperation and make Europe safer from organised crime and terrorism for our citizens.
"The national programmes approved by the commission provide significant financial assistance to member states to address these challenges. We are determined to continue to put solidarity into practice," the statement adds.
The Asylum, Migration and Integration Fund supports member states' efforts to improve reception capacities, ensure that asylum procedures are in line with EU standards, integrate migrants at local and regional levels and increase the effectiveness of return programmes.
The Internal Security Fund on the other hand is aimed at complementing member states' efforts to improve border management and surveillance, as well as for cross-border law enforcement cooperation. It is also used to strengthen member states' capacity to effectively manage security-related issues like terrorism, violent radicalisation, drug trafficking, cyber-crime, human trafficking and other forms of organised crime.
Yvette Cooper urges UN help over Calais migrant crisis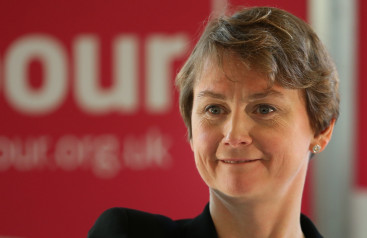 Reuters reported that the UK has already received €27m from the commission in emergency aid funding which it applied for in March while France will receive €20m later this month.
The news agency noted that neither country had sought additional financial aid for security in Calais, which has been a hotspot for migrants trying to enter Britain illegally through the Eurotunnel.
Neither country will receive funds from the aid programmes announced yesterday (10 August), it added.
A European commission spokeswoman Natasha Berthaud told a news conference: "We are now able to disburse the funding for the French national programme and the UK has already received the first disbursement of its funding. Both of these programmes will, amongst other things, also deal with the situation in Calais."
Separately, labour leadership contender Yvette Cooper said both the UK and France should call in the United Nations to help resolve the "dangerous migrant crisis" in Calais.
Cooper, who is also the shadow home secretary told the Guardian that intervention from the UN was necessary to end the deadlock that allows migrants to attempt to enter the UK illegally from Calais using the Eurotunnel.
She proposed an agreement that would allow the UN High Commissioner for Refugees to start start registering asylum applicants among those camping at Calais and to go through a "proper process of managing asylum applicants." At the same time, the UK should accept more UN-certified refugees who may be fleeing conflict areas, she added.