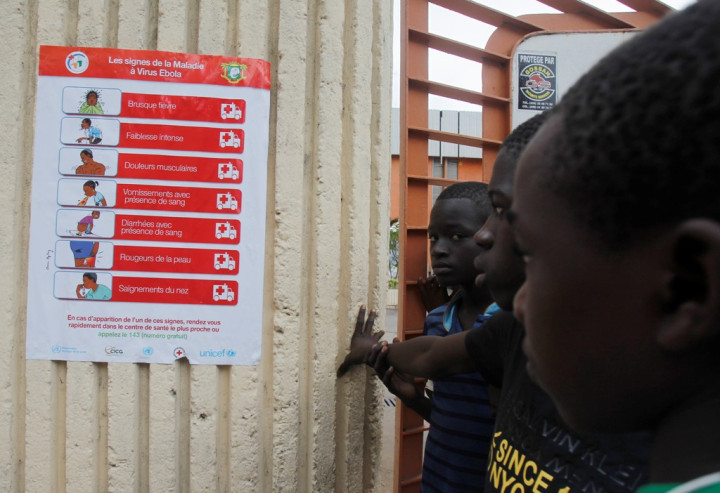 The European Union has pledged €140m to step up the fight against Ebola in West Africa, where the death toll in the worst outbreak in history has exceeded 2,100.
The EU funding will be utilised to bolster health systems, train health workers and pay for mobile testing laboratories, Reuters reported.
Over €97m will be spent on budget support to Liberia and Sierra Leone, in a bid to help them deliver public services, including health care, and maintain macroeconomic stability, the European Commission said in a statement.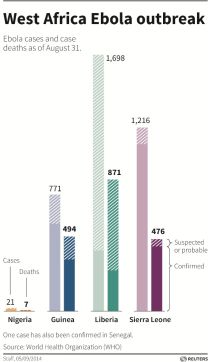 "The situation is going from bad to worse," said Kristalina Georgieva, the EU commissioner responsible for humanitarian aid.
"We are helping make a difference on the ground but the needs are outpacing the international community's capacity to react."
The United Nations has said that $600m (£367m, €463m) will be needed to stem the outbreak and that an Ebola crisis centre will be set up to coordinate the response.
The Ebola outbreak in West Africa is accelerating, and is "completely out of control," a US National Institute of Health official said this week.
Anthony Fauci, director of NIH's National Institute of Allergy and Infectious Diseases, told Newsweek that 42% of the total reported cases occurred in the last month, indicating an exponential rate of infection in Africa.
That meant the virus is beyond the interventions in place.
Ebola Could Have Been Averted
The Ebola crisis could have been avoided if governments and health agencies had acted on the recommendations of a 2011 World Health Organisation (WHO) commission on global health emergencies, according to an expert.
Professor Lawrence Gostin, director of the O'Neill Institute for National and Global Health Law at Georgetown University, Washington DC, has called for renewed international commitment to a health systems contingency fund to prevent another infectious disease catastrophe.
Writing in The Lancet, Gostin advocated long-term funding for ensuring the development of health systems.
In 2011, the WHO Review Committee proposed a Global Health Emergency Workforce, backed by a $100m contingency fund, which would have enabled the rapid initial response needed to contain the Ebola outbreak.
However, due to a lack of sufficient financial commitment from governments in high-income countries, the proposal was not acted upon.