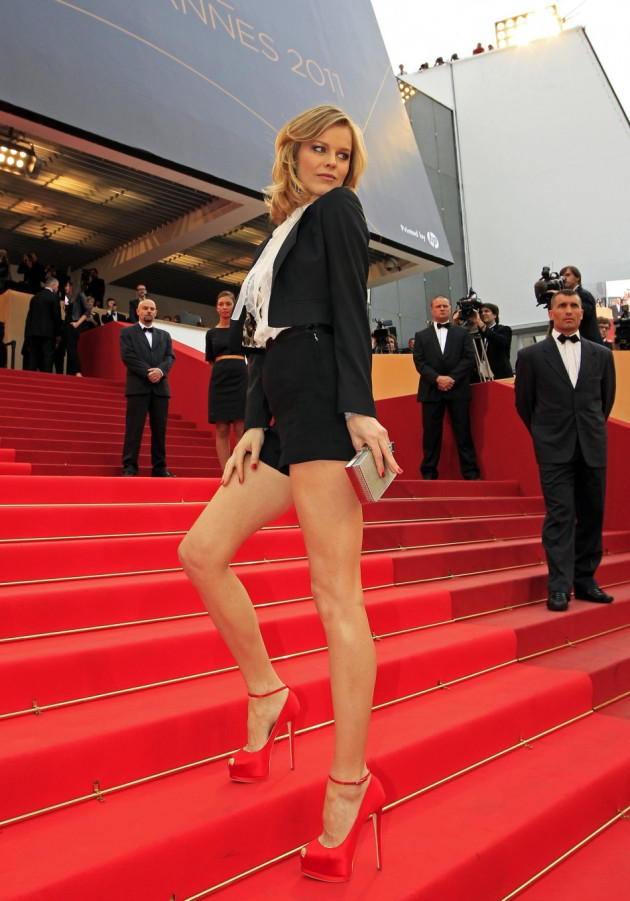 Almost two decades after her Hello Boys Wonderbra campaign turned heads worldwide, model Eva Herzigova celebrates her 40th birthday today.
The Czech-born mother-of-two became a global pinup after the 1994 campaign, and recently showed that the years have treated her well when she posed naked in a swimming pool in pictures inspired by a blonde bombshell with whom she has been compared, Marilyn Monroe.
The Wonderbra advert has become one of the most famous of all time, having featured in an exhibition at the Victoria and Albert Museum and been voted the most iconic outdoor ad of the past five decades in a recent competition.
Herzigova is currently pregnant with her third child with boyfriend Gregorio Marsiaj, and has fronted campaigns for Guess jeans and Victoria's Secret.