Eve: Valkyrie VR hands-on with Oculus Rift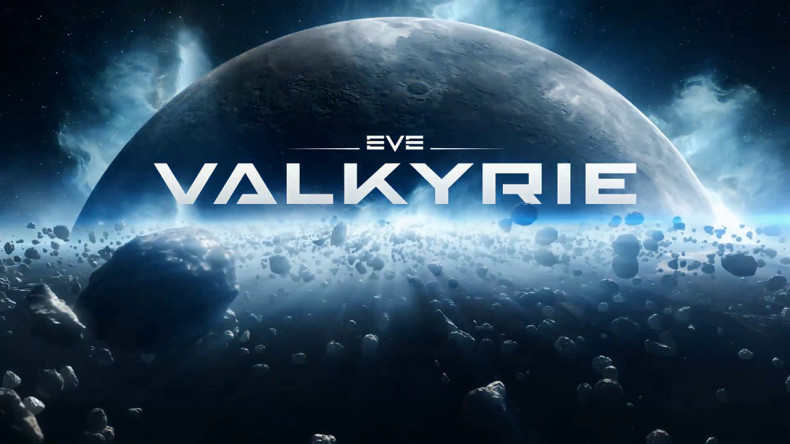 Virtual reality is still so new that every experience I have with it is one of intrigue, surprise and sheer wonder - and playing a demo of CCP Games' Eve: Valkyrie was no different.
An upcoming dogfighting game set in space and the futuristic Eve world, Valkyrie is played on a PC by using an Xbox 360 controller - but the visuals are all handled by a range of VR headsets; for the demo I played at Slush Play in Reykjavik I was wearing the Oculus Rift.
Sitting down to play a VR game is unlike casually booting up the Xbox for a bit of Call of Duty. You're given the headset, which totally blocks out all visuals from the outside world, followed by over-ear headphones which block out all sound, then a controller is guided into your hands. At this point you're staggered to realise just how completely set into muscle-memory the controller is, as even a casual gamer like me had no trouble locating all of the buttons and triggers while blind.
The demo launches you straight into the cockpit of a spaceship, canopy above and ahead, virtual arms, hands and joystick stretched out in front of you. You're then blasted down a tunnel (making your body genuinely, for just one moment, convinced that you're moving) and out into space. Controls are simple enough; left stick to change direction, one button to accelerate, one to slow, right trigger to fire a machine gun, left trigger to activate the homing missile, which is aimed by moving your head towards the enemy.
Flying in a straight line is all fairly normal, but when you start hunting down your enemies you realise you're moving your head a lot. I was looking down to my sides, up to the ceiling of the conference hall and over my shoulder to keep an eye on my pursuers. The environment is a jumbled mess of space ship debris, making it sometimes difficult to known which way is up and I quickly became disorientated. I'm sure this problem would go away once I'd played a few times and become more familiar with that particular level.
But something I really hope will go away before Eve: Valkyrie goes on sale is the nausea. It didn't make me feel sick as such - and I had been in a stuffy, dimly lit conference hall all day, so was already feeling a bit rough - but the four-minute demonstration was enough to not make me want more, at least immediately. Given more time, I'd have adjusted the headset to bring it more into focus, but there's a fine line here between enjoying the immersive experience VR gives you, and the desire to keep your breakfast down.
Contrary to research out this week, adding a virtual nose to VR content is not the answer, Chet Faliszek said at Slush Play. The writer of Left 4 Dead, Portal and Half-Life said: "Putting a nose on the screen isn't the answer, when you do it right nobody gets sick.
"Telling people they will be ok 'Once you get your VR legs' is a wholly wrong idea. If people need to get used to it then that's failure."
Graphically, I found the demo to be better than the build experienced by my colleague David Gilbert this time last year, although perhaps I was concentrating more on the VR and movement aspects than on how many pixels were being pushed into my face.
Eve: Valkyrie doesn't yet have a release date, but will be available for PC and PlayStation 4, and will be a launch title for both the consumer version of the Facebook-owned Oculus Rift and Sony's Project Morpheus.