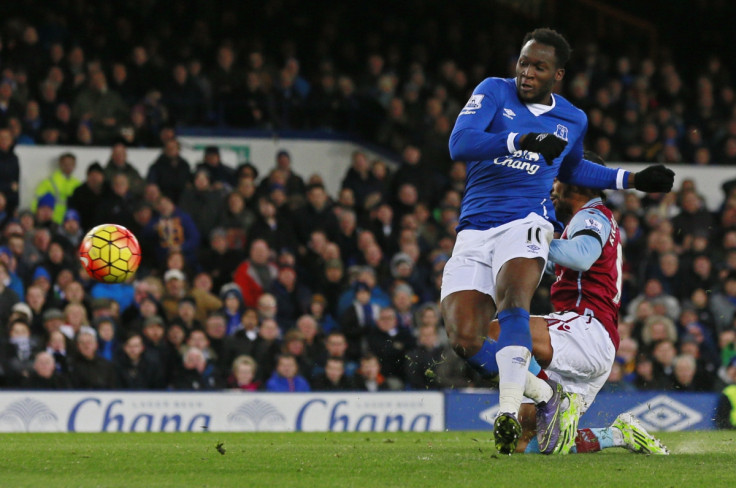 Everton striker Romelu Lukaku has said that he wants to sell his home in Molenbeek in the wake of the Paris terror attacks. Several of the suspected jihadists who murdered 130 civilians on the streets of Paris on 13 November called the impoverished district, east of Brussels, home.
Over a week after the attacks, soldiers and police are patrolling the streets of Brussels as Belgian police hunt for suspected Islamist militant and barkeeper Salah Abdeslam. Both he and his brother Ibrahim were from the Molenbeek district, as well as the alleged mastermind Abdelhamid Abaaoud.
Today Belgian authorities are still warning of a possible terrorist attack like those in Paris and Brussels remains on the highest terror alert. Belgian police have conducted five house searches in that have led to five more arrests as the city remained on maximum alert.
Lukaku, although born in Antwerp, has had an apartment in the district for six years and describes the area as a "nice neighbourhood". On Saturday (21 November) he scored two goals against Aston Villa in a 4-0 win, making him one of only five players who have scored 50 English Premiership goals before the age of 23.
"I live in Molenbeek. I have had an apartment there for six years and it is a nice neighbourhood. It is calm and stuff. But with the things happening there, now it is a bit difficult," he told The Times.
"I never saw any trouble, but we are going to move as soon as possible. From all the national teams, 30 to 40 players come from Brussels and a few others from Molenbeek. It has been a shock because at the moment the safety is the highest level of security.
"At the moment, all of my family are over here. My brother doesn't live in Brussels any more. Obviously, we will try to move as soon as possible. You just want your family to be safe."
Today in the Belgian capital the metro, museums, most cinemas and many shops stayed shut. On the Grand Place, a historic central square popular with tourists, an armoured military vehicle was parked under a Christmas tree.