Every second American damages or loses smartphone reveals Verizon survey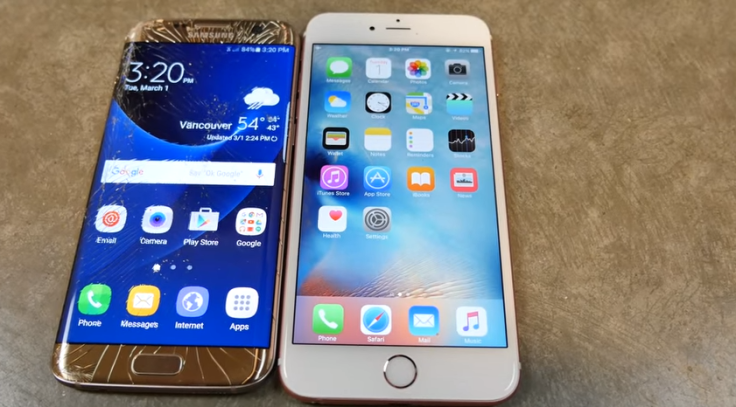 Americans are not exactly careful when it comes to handling smartphones, a survey has revealed. Every second smartphone user in the country apparently breaks or loses his/her phone.
A study by Verizon and KRC Research released on 4 March says nearly half (49%) of American smartphone users have broken or lost their sets. This comes up to almost 230,685,172 broken or lost mobile phones.
The most embarrassing ways of damaging the device was either by dropping it in water (43%) or sending it through the wash (42%). Other ignominious ways included throwing it, dropping it out of the window, spilling something on it, tripping and landing on it or finding their pet playing/chewing on it.
The study also revealed that on an average Americans broke or lost two mobile phones. The lower the age the higher is the possibility of damage, it appeared. Millennials are among the most reckless ones, and two out of three of them have damaged their devices. They account for 67% of all the people who damaged their devices, followed by GenX at 58%. Parents are more likely to have broken or lost their mobile phone (67%) than phone owners without children (38%).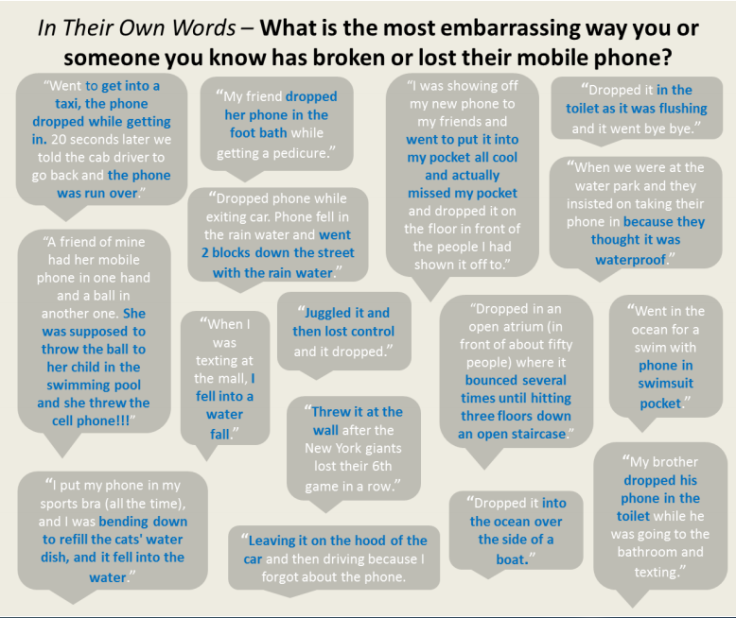 People with children were more likely to have broken or lost their mobile phones (67%) than phone owners without children (38%).
"The Mobile Phone Owner Hall of Shame has more contenders than you might think. Rest easy, though — there's no rule that says you have to actually own up to breaking or losing your mobile phone. Nearly half (46%) of millennials would cry over a broken or lost mobile phone, and just as many would replace it before they ever had to own up to how they broke or lost their mobile phone (45%). 1 in 4 (26%) millennials would even lie about how they broke or lost it!," the report added.
The Verizon EPP survey was commissioned to KRC Research. It was conducted via an online survey of 1,026 US adults from 18 February to 21 February 2016.
© Copyright IBTimes 2023. All rights reserved.