Recent results from ADP's annual Workforce View report, which surveys the attitudes of European workers on a range of issues regarding the future of work, showed that 3 in 10 employees across the continent have experienced some form of discrimination. This highlights that prejudice is still far too common in the workplace, and while new developments such as gender pay gap reporting are significant, there is an urgent need to further develop our methods of countering discrimination.
As would be expected, ADP's results have shown gender discrimination to be one of the top causes of prejudice in the European workplace with 12% of women having experienced it in some form – a figure that is just too high. Real-life examples, such as the #MeToo movement and the BBC pay row in the UK, have hit the headlines in the last 12 months and shone a spotlight on the glaring inequality that still exists. These incidents have highlighted what we all know to be true; that there is still a huge amount of entrenched prejudice in the workplace despite the progression we have seen in the gender equality sphere over the last few decades.
How can we tackle these complex problems though? The UK has recently followed countries such as France by enacting a mandatory requirement on companies regarding their gender pay reporting. Since April, all organisations with over 250 employees have been required to publish a report on the government website detailing male and female earnings. This is an important mechanism for making companies face the issue and has had the added incentive of being available for all to see, but what does it truly change?
While public shaming is undoubtedly powerful, we are all painfully aware that women are often far less present in senior positions at organisations; publishing this and reaffirming our notions is unlikely to drastically change anything. There is also a danger that such reporting leads to superficial changes, with companies working to hire more women simply so their statistics appear better. This may be helpful in some respects but it can be a shallow change with no one attempting to address the root cause of the problem. Unconscious bias and pre-conceived notions play a huge role in gender inequality, with our cultural notions of the roles we believe men and women should play being hugely influential. Gender pay gap reporting is likely to help place more women in senior positions, and this could begin to alter these biases, but it would be more impactful to intervene at an early stage in men and women's lives.
When conducting research into school performance, the Organisation for Economic Cooperation and Development (OECD) attributed the cause of girls performing less well in the scientific subjects to lower expectations among parents and teachers. This lays testament to the impact of unconscious bias and the significant amount of work we need to do in ensuring women feel just as capable operating in sectors regarded as traditionally male. As discussed, the impact of gender pay gap reporting will likely encourage companies to hire more women, giving society more examples of women in leadership. However this needs to be combined with work in schools to further encourage young people and address cultural biases early on in young people's lives. Such work will likely take much longer to be developed than company reporting, but the two working in collusion are hugely important.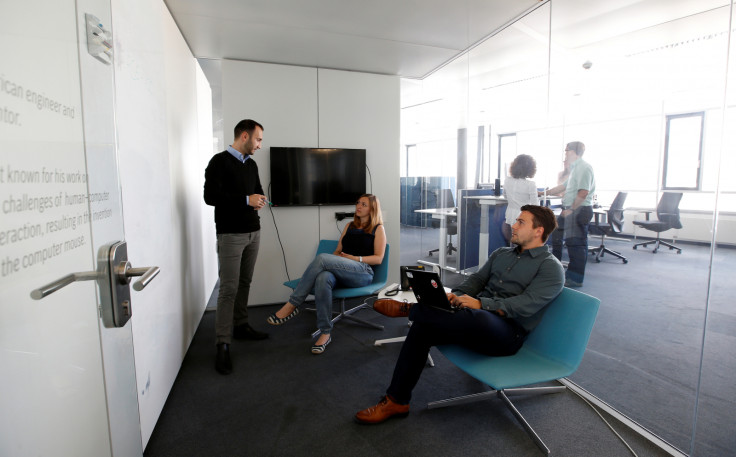 Aside from gender, ADP's report also showed age to be one of the top reasons given for discrimination, with nearly one in five (18%) believing their age is the biggest factor preventing their career progression. This places it considerably ahead of other environmental, economic and industry specific factors. Furthermore, age discrimination rises amongst the over 55s (17%) and under 25s (17%), suggesting that it isn't just an issue for the older demographic.
This topic is yet to be as widely discussed as other workplace issues, yet the recent legislation around apprenticeships could still have tangible outcomes. The Apprenticeship Levy enacted in England applies an additional tax to all employers who have an annual pay bill of £3m, to provide a fund for training new apprentices. Crucially this support applies to all age groups, meaning people can be retrained at any age – even more senior workers – and there are funds to do so. Training and reskilling should be the focus for tackling the issues of ageism in the workplace, if not through the apprenticeship levy, then through other methods.
Alongside legislation, a large importance is often placed on education and training within the workplace in order to tackle discrimination. We have seen attitudes change dramatically in the last few decades with regards to sexism and while there are a number of catalysts for this change, improved education levels of the workforce (both internally and externally) correlate with the shift. Yet training can also only have so much effect on human behaviour. We must of course work to develop employees in a more official capacity, but the most powerful thing in an office, and between any human beings, are healthy relationships. While there is no roadmap to creating them, good quality relationships equate to empathy and understanding. Creating such a company culture will mean employees feel more comfortable to raise issues and instances of discrimination before it becomes too large a problem, and systemic in company culture.
There are obvious business benefits to ensuring discrimination is eradicated. Employees who feel secure, more comfortable and happier in their work environments, will be more content in what they do, more productive and offer better results. If workers feel they are safe from discrimination and looked after by their organisations, the whole company will reap the benefits and we will see a happier and more productive society, perhaps even a more prosperous society. While the government must deliver powerful and radical legislation, this should be done alongside work to remedy the effects of cultural bias. Organisations should also work to remember their human side, and why creating good quality relationships and treating employees fairly will deliver benefits to everyone.
---
Jeff Phipps is Managing Director at ADP UK
---