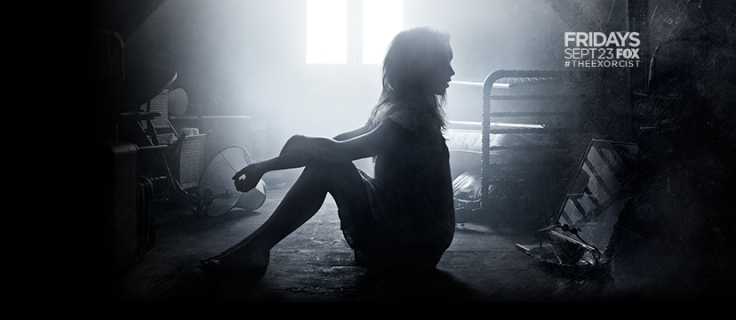 The Exorcist will debut on the small screen in the form of a TV series on the Fox network on 23 September. Based on William Peter Blatty's bestselling novel, the show will narrate the terrifying experience of the Rance family based in the suburbs of Chicago.
Angela Rance, the lady of the house will suspect demonic activities in her house and will seek the help of Father Tomas Ortega and Father Marcus Keane. Both priests are poles apart in their approach to solve the matter. Ortega is the new face of the Catholic Church and is progressive, ambitious and compassionate, while Father Marcus is a 'modern-day Templar Knight' who is relentless, abrasive and utterly consumed by his mission.
Episode one is titled Chapter One: And Let My Cry Come Unto Thee and will air on Friday (23 September) at 9/10 pm ET/PT on Fox. Click here to watch the premiere via live stream online.
According to the show synopsis, Catherine – the eldest daughter in the Rance household – "becomes a recluse who refuses to leave her room" while her younger sister, Casey hears "strange noises coming from within walls". Eventually, the priests become the family's only hope to rid their home of the evil force that Angela believes is growing stronger with each passing day.
Meanwhile, the show's executive producer Jeremy Slater seems excited to bring any of the original cast from the film Exorcist, especially Linda Blair, who played the character of the possessed girl.
"I would love that," he told New York Post. "If any of the actors from the original film would like to play a bad-ass nun or an ice-cream-truck driver with a secret, please give us a call. I think Ellen [Burstyn] and Max [von Sydow] might be a little out of our price range, but if they want to come play we would love to have them. We will write new characters for you."
The series has been created by Jeremy Slater and executive-produced along with Rolin Jones, Rupert Wyatt, Roy Lee, James Robinson, David Robinson and Barbara Wall.