Expo Milano 2015: Hundreds of students protest against food exposition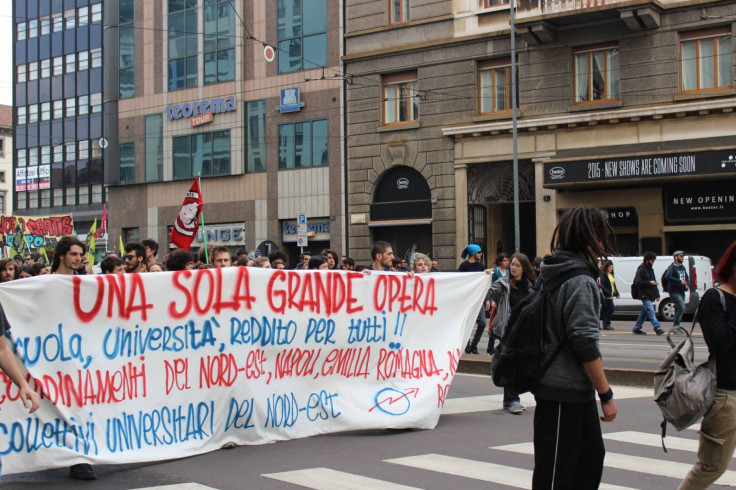 Hundreds of students have taken to the streets of Milan to protest against the Expo 2015 (Universal Exposition) that will open on 1 May and will last for six months.
According to the protesters, the exposition will not benefit Italy but only corporations that are collaborating with the event.
They also said thousands of people are volunteering at the Expo venues and claimed they are being exploited as they are working for free. IBTimes UK contacted the Expo 2015 for a comment but has not received any response at the time of publishing.
The protest was mostly peaceful, with the exception of few people who clashed with police after they pelted rocks against buildings. Further demonstrations are planned for the following days.
Speaking to IBTimes UK during a phone interview, Luca, one of the leaders behind the No Expo movement, said: "We have been protesting against the Expo 2015 since Milan first announced it would host the exhibition in 2008.
"We think the theme chosen by the expo organisers is just an alibi, especially because the region of Lombardy – of which Milan is the administrative centre – has nothing to teach the rest of the world in terms of sustainability. Just to cite an example, the expo infrastructures, some of which I believe are useless as they are empty, were originally agriculture soils. This is what I call the big initial contradiction of the expo.
"The expo does not aim to resolve the problem of global hunger and does not address the question that many ask: Why do people not have access to food and water? The expo does not answer this question because the very same expo organisers – big corporations – are the reason why people cannot access food and water."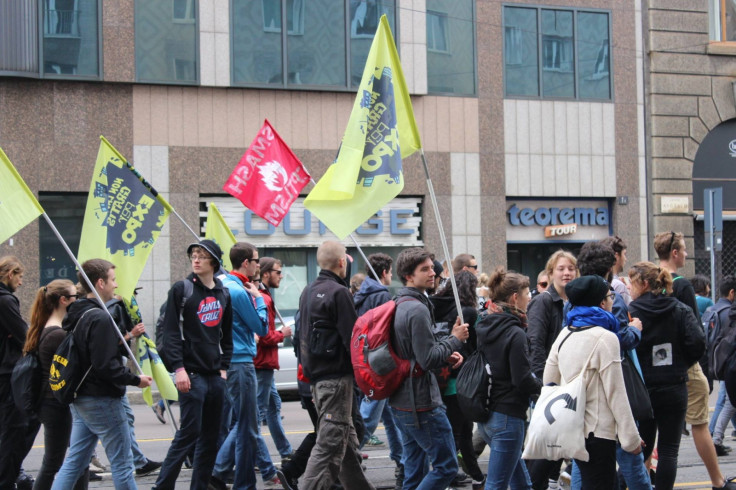 Expo Milano 2015
By following the theme Feeding the Planet, Energy for Life, 145 countries will show their commitment to creating sustainable ways of producing and delivering food across the globe while guaranteeing the safeguard of the planet.
The aim of the six-month-long exposition is to "increase visitors' awareness of and seek their participation in the drive for: the right to food that is healthy, safe and sufficient; the environmental, social and economic sustainability of the food chain; and the preservation of taste and of food culture".
Find out more about Expo 2015.
© Copyright IBTimes 2023. All rights reserved.