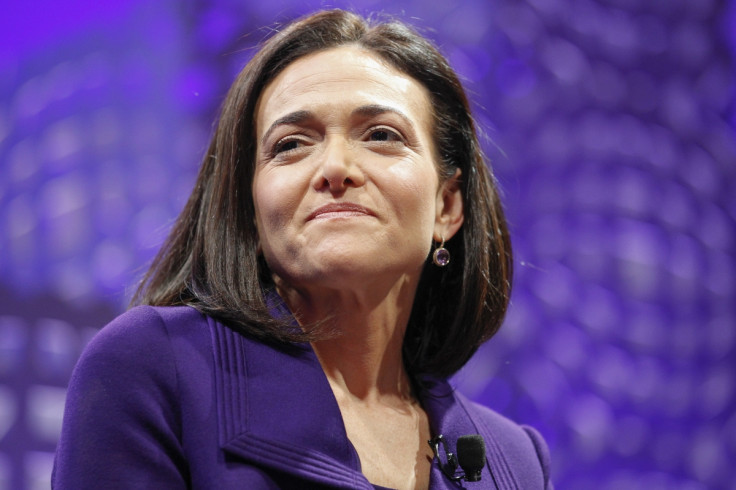 Facebook chief operating officer (COO) Sheryl Sandberg has written an emotional Facebook post dedicated to single mothers in the days leading up to America's Mother's Day. The emotional 1,000-word post published on Friday, 6 May, reflects on her first year as a widow and single mother.
The Facebook COO lost her husband Dave Goldberg (who was the chief executive of SurveyMonkey) in a fatal accident in Mexico. Sandberg has been raising their two children – an 11 year-old son and a nine year-old daughter – on her own, while continuing her post at Facebook and running the women's support group Lean In.
In the post on the social media site, she describes a "new and unfamiliar world" of trying to succeed at work without a partner at home, struggling to comfort her grieving children and regularly encountering reminders, such as father-daughter dances, that her family will never be the same.
"Before, I did not quite get it. I did not really get how hard it is to succeed at work when you are overwhelmed at home," Sandberg posted on Facebook. "I did not understand how often I would look at my son's or daughter's crying face and not know how to stop the tears. How often situations would come up that Dave and I had never talked about and that I did not know how to handle on my own."
While the post was deeply personal, Sandberg devoted much of it to honour single mothers and describing the challenges they face, saying that the odds were stacked against single parents. She goes on to further emphasise the importance of paid maternity leave. The US is one of the world's only developed countries that does not provide paid maternity leave, and that many single mothers are left with "no safety net".
"For many single mothers, this is the only world they know," Sandberg writes. "Each and every day they make sacrifices, push through barriers, and nurture beautiful families despite the demands on their time and energy."
Her post focuses on the challenges faced by many single parents and the "impossible choices" resulting from such things as illness and food insecurity.
"Almost a third of working mothers don't have access to any kind of paid leave to care for themselves or their families if someone gets sick," she said. "Instead of providing support, we all too often leave the families who are struggling the most to fend for themselves."
Critics have previously suggested that Sandberg's Lean In philosophy, which advocates proactivity and ambition in the workplace, was irrelevant to most women because they lacked her resources and her social position.