Facebook has smashed analyst expectations with over $2 billion in revenue thanks to huge growth on mobile.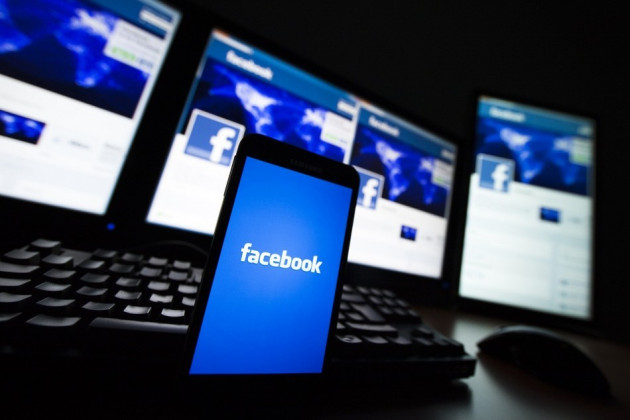 Facebook has announced revenue for the third quarter of 2013 of $2.02 billion (£1.26bn, €1.47bn) an increase of 60% compared with the same period last year. The company generated $425 million in profits compared to a loss of $59m in the third quarter of 2012.
The vast majority of this revenue was earned from advertising ($1.8bn) with mobile contributing 49% of this, up from 41% in the previous quarter.
Mobile is key for the continued growth of Facebook and CEO and founder Mark Zuckerberg hailed the "strong results" adding that his company was now "prepared for the next phase of our company, as we work to bring the next five billion people online and into the knowledge economy."
As well as revealing financial results, Facebook also detailed the latest usage numbers with monthly active users up to 1.19 billion, an 18% increase year-on-year.
Mobile growth
However it was growth on mobile which was the most impressive figure, up 45% year-on-year to 874 million, reflecting the growth in mobile ad revenue. Zuckerberg revealed more than half of Facebook's users are only accessing the site through mobile phones, calling the social network a "mobile company."
However in the earnings call after the results were announced Zuckerberg said that the company had seen a decline in usage among the all important teen market.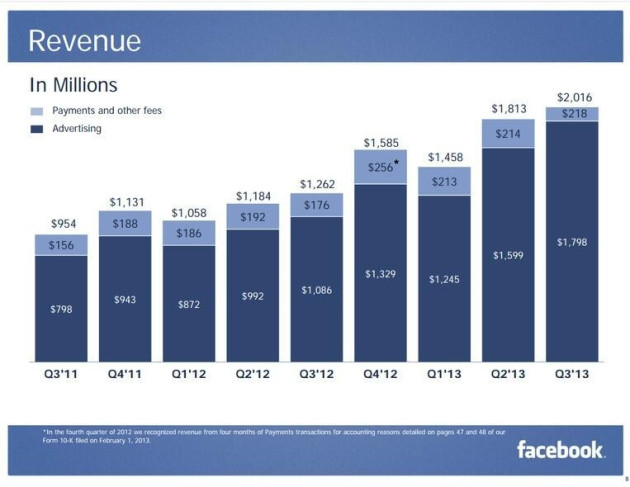 "Usage of Facebook among US teens overall was stable from Q2 to Q3. But we did see a decrease in daily users specifically among younger teens."
Stock price drop
The comment seemed to have an immediate impact on the market. Facebook shares had soared as much as 14% on the announcement of the results, but following Zuckerberg's comment dropped quickly and at the time of publication was down 0.8% in after hours trading.
Sheryl Sandberg, the company's chief financial officer said that Facebook now had one million active advertisers, but there were around 20 million small businesses globally who had created Facebook pages though "just a fraction of those were advertisers. It's one of the most exciting opportunities in front of Facebook."
Facebook has gone through a turbulent 18 months after it announced its Initial Public Offering (IPO). The company launched on the Nasdaq to much fanfare but the company's stock price quickly fell to less than half its opening price.
Recovery
In recent months the company's share price has recovered as it has proved it is capable of monetising its mobile offering. According to research firm eMarketer the social network's share of the US mobile ad market has grown from 9% last year to almost 15% at the moment.
The huge 60% surge in revenues will be seen as positive news for fellow social network Twitter which is currently advertising its own IPO which is due to take place before the end of the year.