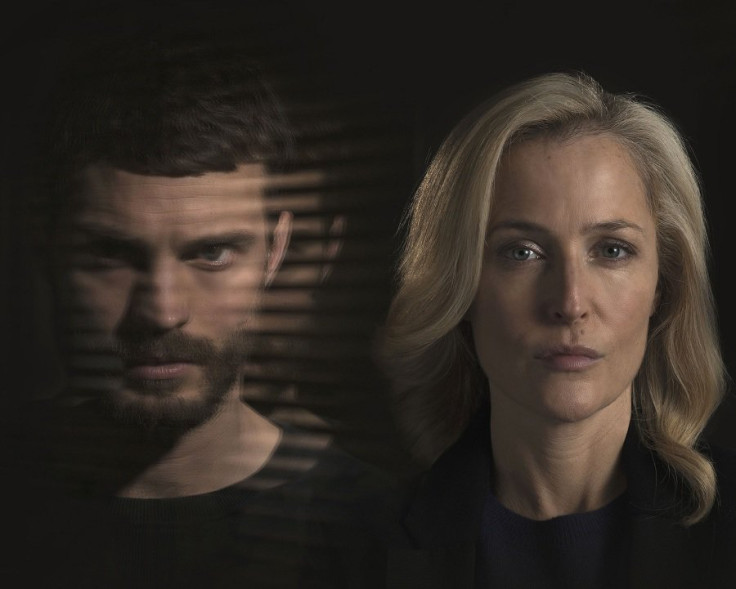 Allan Cubitt's dark and dirty television series The Fall gets even grittier tonight as the third series gets well and truly underway. Our favourite Belfast strangler is up and about after spending the last three weeks in a hospital bed. Hurrah! Or perhaps we should be worried...
The fourth episode is still a bit of a slow burner – and feels somewhat like the calm before the storm – as Spector (Jamie Dornan) mysteriously claims to be suffering from amnesia.
The serial killer also takes a shower, treating viewers to full view of his six-pack that has remained perfectly chiselled and intact despite having his spleen removed in an operation. Miraculous.
The slug-paced story gets a move on a little as Spector is taken from hospital and admitted to a psychiatric hospital – with phenomenally little police guard. He will be examined by Wallander – a forensic scientist. But it may all go to pot for Spector as inquisitive superintendent Stella Gibson (Gillian Anderson) suspects that he is faking his supposed brain damage.
Meanwhile, the alluring and curious Gibson is taken aback by the seriousness of Sally Ann Spector's desperation and is angry that the police have failed the killer's wife. She takes her anger out on ACC Burns, who in turn confronts his own guilt.
The superintendent isn't in anyone's good books this week as she also clashes with Dr Larson over their differing opinions of Spector. But don't end up snoozing into your bowl of popcorn because the scenes between Stella Gibson and Rose Stagg ends up explaining quite a bit.
Tune into The Fall tonight at 9pm on BBC2 on Thursday night.