Fallout 4: How to steal essential articles without being labelled a thief, other useful tips and commands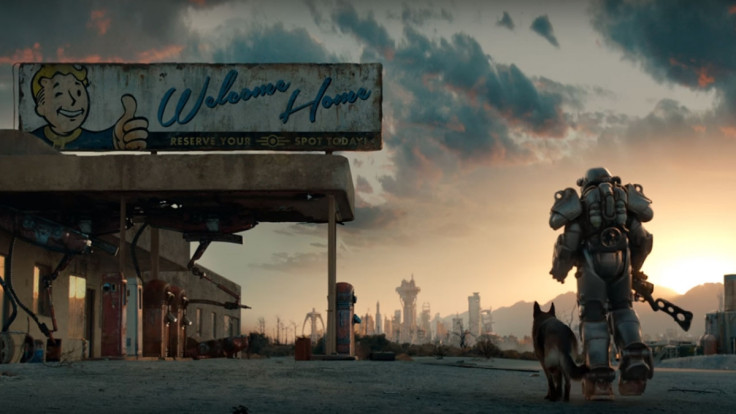 Fallout 4 loyalists can use Dogmeat, the animal companion, to steal essential articles that you feel can be helpful in completing missions. Game tipster MrBossFTW (MrBoss) has revealed some easy methods that can be used to enhance gameplay.
Tip 1: You can directly order Dogmeat to go and fetch articles that you consider important. An advantage of using Dogmeat to steal objects is that the owner of the object will not get mad at you, as the animal had stolen the article. To achieve this, select Command on Dogmeat and indicate the object you wish to possess. Then, select "DogMeat Steal" and the companion will grab the item and bring it to you. To accept the item select "Drop" and the object will turn green allowing you to grab it.
Tip 2: Visit Diamond City marketplace as there are plenty of items displayed in the open. You can steal many a things here, with the help of Dogmeat, especially weapons. The key, however, is to have Dogmeat unlocked.
Tip 3: Dogmeat cannot inspect items placed in a container or left on a shelf. Using Dogmeat in such a scenario will label you as an intruder, so try and avoid certain objects.
Tip 4: You can steal cryolators from within weapon a compartments. However, if you need minor things such as a pipe installers or pieces of armour, you can directly use ammunition to get them. Moreover, if you need weapons from warehouses, you will have to directly steal them without getting noticed. Dogmeat can be used if you do not want to be labelled a robber or do not want to harm your relationship with other companions.
Check out the video below to know how you can use Dogmeat efficiently.
Ever since the release of Fallout 4, gamers have complained of some certain minor issues that threaten to hinder intuitive gaming. These include the recently detected blurred in-game vision, blurred edges, grey shades and bleak vision.
Although these issues do affect the game on a whole, they do cause momentary hazard, especially during stealth navigation and combat. Below is a workaround for the issue by YouTuber Sushi021 (aka Sushi).
How to fix in-game visual problems in Fallout 4 on PCs
Launch command prompt
Type in rimod 002041B6 in case you are experiencing white-grey blurred picture while using the recon scope
The natural effects return
In case you have been experiencing blurred images with a greenish colour effect when using night vision scope, key in rimod 00094636
This will brighten the screen and a more natural outdoor colour setting is displayed.
These steps should help you get rid of both the recon scope and night vision scope bugs in Fallout 4. Hardcore Fallout loyalists can also check multiple locations to obtain power armour of the complete armour suit here.
© Copyright IBTimes 2023. All rights reserved.