Fallout 4 official mod support: Bethesda's Todd Howard reveals PC, Xbox One and PS4 launch window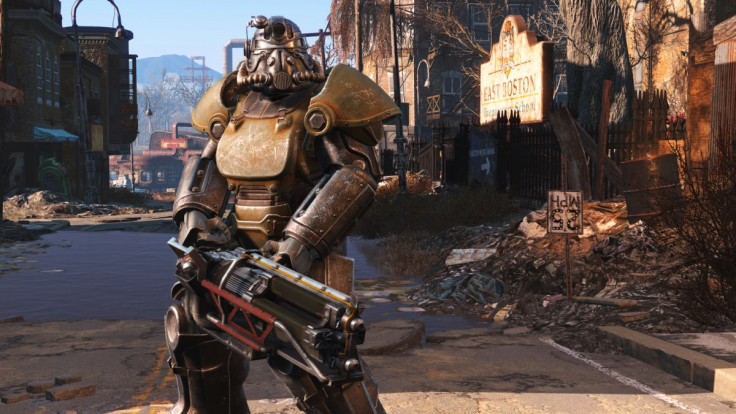 Bethesda is hoping to launch official mod support for Fallout 4 in April on PC, with the feature coming to Xbox One and PS4 over the following two months, according to the game's director Todd Howard, speaking ahead of the DICE Awards held last week (18 February).
"Our goal is [to release] between the first two [Fallout 4] DLCs," Howard told Game Informer, referring to the expansions planned for release in March and April. "It'll go up at that time on PC. In April. All of that stuff will go up on PC. People are beta testing it. There'll be a lag on consoles."
Fallout 4 already has a large and eager mod community, but Bethesda plans to lend the very best mods their official support, which will see the mods also made available on PS4 and Xbox One. Bethesda will also release an official "creation kit" modding tool.
"We want to get it up on PC and have it work. It'll probably be a good month before it hits Xbox One, and another month for PlayStation 4," added Howard, inferring a launch window of May and June for mod support on the Microsoft and Sony consoles respectively. An exclusivity deal is the reason why it will launch first on Xbox One.
Howard also spoke to Game Informer about the first three paid-for expansions for Fallout 4, which will also form part of game's season pass. Automatron "has a little quest line and this Pokémon-esque 'kill robots, get their parts, build your own' [gameplay]" according to Howard. Wasteland Workshop meanwhile will "scratch that itch of 'Can I build my own Thunderdome?' You can build your own arenas, capture animals, and also build other things."
May will see the release of Far Harbour, the first large scale expansion which, for those who don't own the season pass, will at £19.99 cost much more than the first two expansions. Far Harbour will include a new area for the game and new quests. You can read full, official descriptions of each expansion here.
For all the latest video game news follow us on Twitter @IBTGamesUK
© Copyright IBTimes 2023. All rights reserved.