PES 2016: Konami announce release plan for free Euro 2016 DLC and standalone release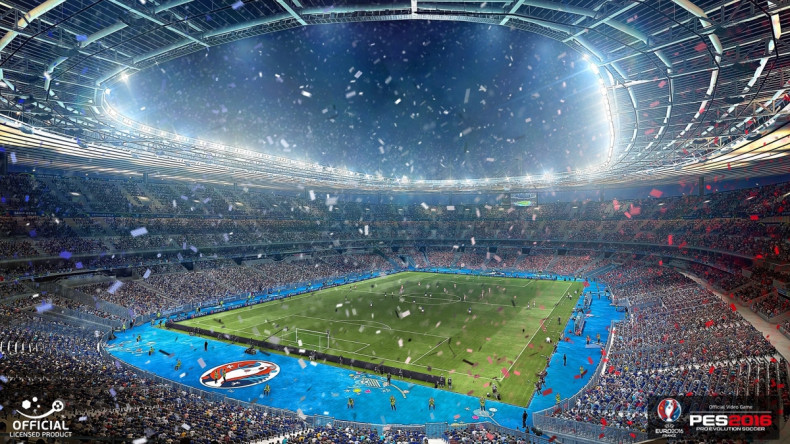 Konami has announced that Pro Evolution Soccer 2016 owners will receive licensed Uefa Euro 2016 DLC for free on 24 March, and that the same content will then be released physically and as a digital download on 21 April for PS4 and PS3.
The standalone version will be exclusive to PlayStation consoles and includes the original PES 2016 game in full, with the free DLC heading to all versions of vanilla PES 2016 on Xbox One, Xbox 360, PC, PS4 and PS3. The update will include the player likenesses, licensed kits and stadiums from the European Championships being held in France this summer.
Of the 24 teams that qualified for Euro 2016, 15 will appear in the game fully licensed – England, Germany, Spain, Italy, Wales, Northern Ireland, Portugal, Ukraine, Czech Republic, Croatia, Slovakia, Iceland, Turkey and Albania.
"All eyes will be on France as Europe's most prestigious international competition gets underway in June, and we are delighted to present the official game of the Uefa Euro 2016 tournament," said Erik Bladinieres, European Brand Director of Football at Konami in a statement. "With such a high standard of football on show, only the PES series could truly recreate it in all its glory. Our team is committed to building a game that matches the pace, skill and excitement of the competition, and introducing its depth and entertaining gameplay to a new wave of fans."
Konami acquired the European Championships license last summer. It was a major moment for the series, which last year enjoyed far better reviews than its fully-licensed competitor – EA's Fifa – if not the same kind of sales success.
For all the latest video game news follow us on Twitter @IBTGamesUK.