Family of 16-year-old boy whose body was found in a lake publish heartbreaking tribute
Jack Morrisson, 16, had been fishing in the lake in Sutton-at-Hone when he disappeared.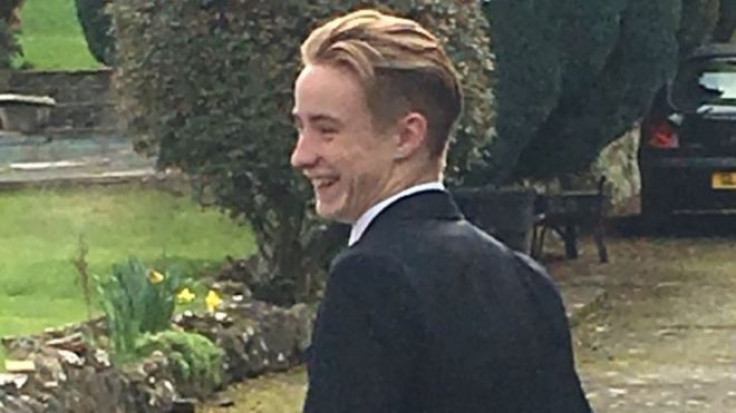 The family of keen fisherman Jack Morrisson, whose body was retrieved from a Kent lake, have released a heartbreaking tribute to the 16-year-old.
Jack disappeared on Friday (16 December) when he was fishing in Sutton-at-Hone, and his body was retrieved on Saturday. Kent Police said there were no suspicious circumstances and a report is being prepared for the coroner.
In a statement released through Kent Police, Jack's family wrote: "Jack, you were like a beautiful angel that we were sent. We have been so lucky to have you and you were amazing. Although our hearts are broken that your life was short we want to celebrate your life that we were so blessed to be a part of.
"You were like our little golden boy, your life was so charmed and everything you wanted seemed to come to you. Your love of football was answered by playing for Volenti Football Academy and your weekends were spent on your one true love, fishing. You have brought so much joy to us and we feel so blessed to have had you.
"Although your life was short it was full; you had achieved so much and were on a path to success. Your life was not a waste and the last year you had become so funny, constantly making us laugh and thank you God for that, as we now have so many stories to share of your cheeky jokes.
"That is what is keeping us strong, the thought of your happy laughing face that we love more than words can say. Our lives will never be the same now, without you here with us and although we never thought there really were angels, now we do as it's the only explanation for such a beautiful amazing boy.
"We love you so much Jack and we can't even begin to put into words the love and the pride you have given to us being in your life. Thank you so, so much for letting us be part of your life, our perfect angel Jack, AKA the cheekiest, funniest, strongest amazing boy we have ever had the pleasure to have known. We are just so lucky to have had you in our life for the time that we did, love from your family."
Jack's family thanked the emergency services who had worked so hard to find him. Jack was a keen angler and the family also thanked Dartford and District Angling and Preservation Society.
In another statement, published by The Sun, Kent Police said: "Kent Police and other emergency services searching a lake at Sutton-at-Hone, Dartford have recovered a body from the water. Next of kin have been informed and the body has been formally identified as the 16-year-old boy reported missing in the area yesterday. The death is currently being treated as non-suspicious and a report is being prepared for the coroner."
© Copyright IBTimes 2023. All rights reserved.