Family and friends pay tribute to Dexter Neal, 3, who was killed by dog in horrific attack
The toddler from Halstead, Essex, was described as 'a happy little boy'.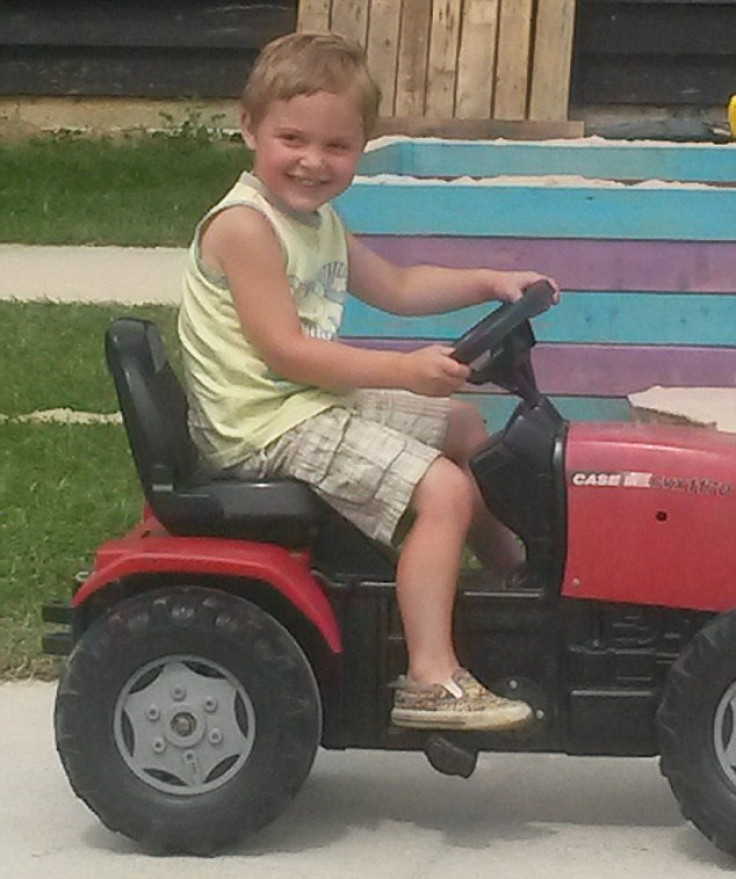 Family and friends of Dexter Neal have been paying tribute to the three-year-old, who they described as "a lovely, happy little boy." The toddler tragically died after being mauled by an American bulldog while playing with friends at a neighbours house in Essex.
Police and paramedics arrived at the scene at 5.40pm yesterday (18 August) afternoon. Dexter was rushed to hospital in Halstead, Essex after the horrific attack, however he later died from his injuries.
Local resident Scott Nowell, 19, called the police after he heard screaming from a neighbouring garden in Parker Way. "They have only had the dog about a week because we heard it barking. It was a very big dog with short white fur. It looked like a pitbull," Mr Nowell explained. "I heard this terrible screaming and thought it was kids playing in the garden, but then I thought this is going on a bit too long."
"I went to my parents' bedroom window facing the house and that is when I saw the man dragging the dog out. Its face was covered in blood," he explained. "That is when I thought I need to call the police. As I was describing what was happening to the police I saw a woman come out of the house and she was holding a very bloody child in her arms."
Neighbours described how Dexter's frantic mother ran to a local shop which keeps a defibrillator, in a bid to save her son who had reportedly stopped breathing. The neighbour, who didn't wish to be named, told Mail Online: "My kids were playing out the front of the house. The boy's mum came running screaming and shouting 'my boy's not breathing. I need the machine'. She got it and ran back with two people following her. Later on the air ambulance landed on the field at the back. Sadly it was too late."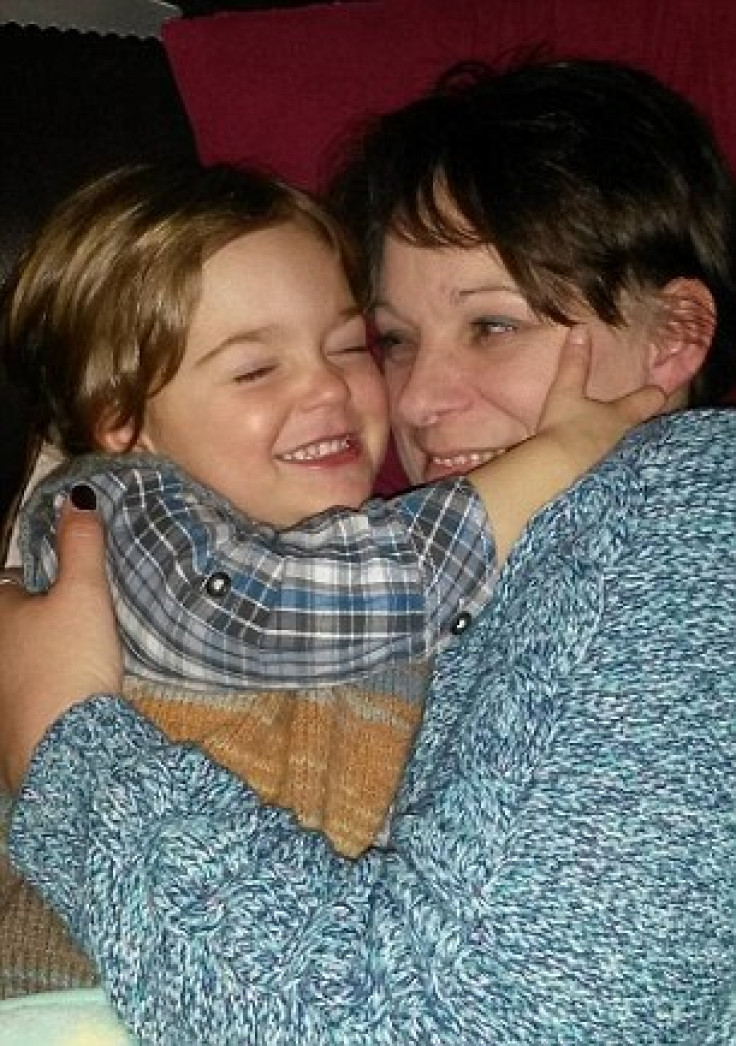 Pictured with his mother Pamela, Dexter has been described as 'a lovely little boy'
Facebook
The East of England Ambulance Service said an air ambulance was called to the scene, while it also sent two rapid response vehicles, paramedics and an ambulance to the property. A spokesman said: 'At the scene, a young child was treated for life-threatening injuries before being airlifted to Addenbrooke's Hospital (in Cambridge). Sadly, despite the best efforts of everyone involved, the child has died. Our thoughts are with the family involved at this time.'
Police confirmed they have arrested a 29-year-old woman on suspicion of allowing a dog to be dangerously out of control. An Essex Police spokeswoman said: "A woman has been arrested following an incident where a child was bitten by a dog in a property in Parker Way in Halstead. She remains in police custody. The boy was taken to hospital where he sadly died from his injuries.
"The dog has been seized by police and placed in kennels. The breed of the dog has yet to be established."'
Shirley Diver, mayor of Halstead Town Council, said: 'It is an absolute tragedy, the whole town will be completely shocked and devastated by this. It is such a terrible thing to happen anywhere, you just don't expect it to happen in your town. We are a close-knit community, everybody knows everybody.'
Conservative MP for Braintree, which covers Halstead, James Cleverly said: 'It is a shocking piece of news. The local police commander called me up this morning and told me what had happened.
"I have got kids, I have got a dog and obviously it is quite shocking. I was out in this community during the European referendum knocking door and I think this is a close knit community and I know this will send shockwaves through it."
A fundraising site has been set up to help Dexter's family with funeral costs.
© Copyright IBTimes 2023. All rights reserved.