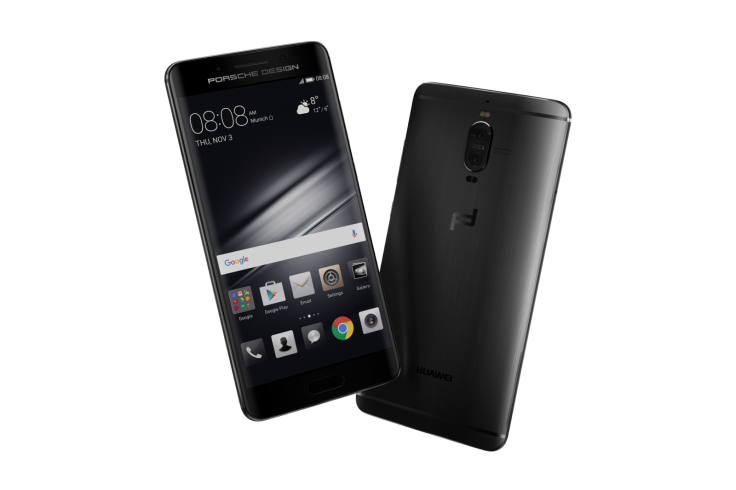 Huawei has unveiled a limited edition version of its new Mate 9 flagship device with a curved screen designed in collaboration with Porsche Design. And it's yours for a cool €1,395 (£1,237, $1,543).
Called the Porsche Design Huawei Mate 9, the handset features a rounded 5.5in 2K display sporting a resolution of 2560 x 1440 and a pixel density of 534ppi. By comparison the company's vanilla Mate 9 handset, also announced today, features a 5.9in 1920 x 1080 screen packing 373 pixels per inch.
The special edition handset, in Huawei's words, "features seamless curved edges, a graphite finish and stylish black colouring" in order to create an "equilibrium of aesthetics and function". Basically, Huawei reckons the phone looks dead nice.
Other than the fancy screen and a handful of design differences, the Porsche Design Mate 9 is largely identical to the regular Mate 9 from a technical perspective. Both are powered by an octa-core Kirin 960 CPU and come with Lecia's dual camera set-up, with a 12MP colour sensor sitting alongside a 20MP monochrome camera. Both can shoot 4K video and feature optical image stabilisation.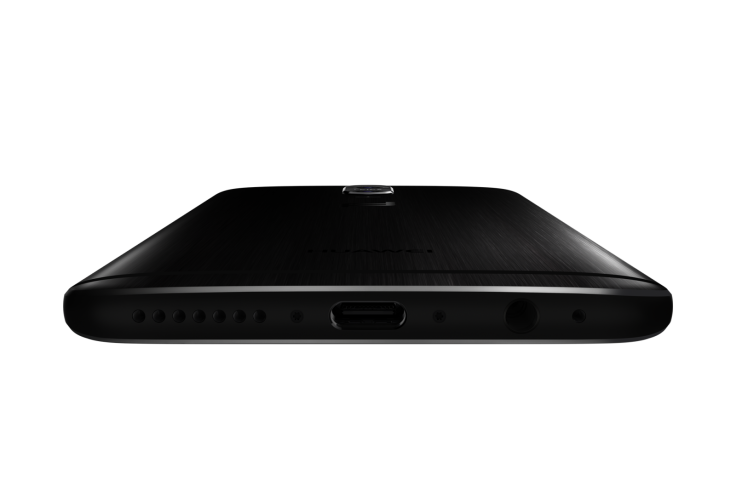 Similarly, both handsets are based on Android 7.0 Nougat, overlaid with Huawei's EMUI 5.0 software, and contain a large 4,00mAh battery. Where the two phones differ is in the memory, with Huawei's Mate 9 offering 4GB RAM and the Porsche Design edition offering 6GB. Additionally, the regular handset contains 64GB storage, which can be expanded via microSD up to 256GB. The Porsche Design version comes with 256GB on-board storage as standard.
While the astronomical price tag will put off all but the least discerning (read: irresponsible) buyers, Huawei is confident that the demand is there. "We identified a new type of luxury consumer is emerging. One who needs a smartphone that matches the special demands of their successful, global lifestyles," said Richard Yu, CEO, of Huawei's consumer business group. "The Porsche Design Mate 9 sets a new benchmark in design and performance and delivers a revolutionary smartphone experience that will enhance even the fastest-paced business and personal lifestyles."
For those of you with cash to burn, the Porsche Design Mate 9 goes on sale in Europe in late December 2016, before hitting Asia and the Middle East in January 2017. Sorry US buyers – the phone won't reach your side of the pond.