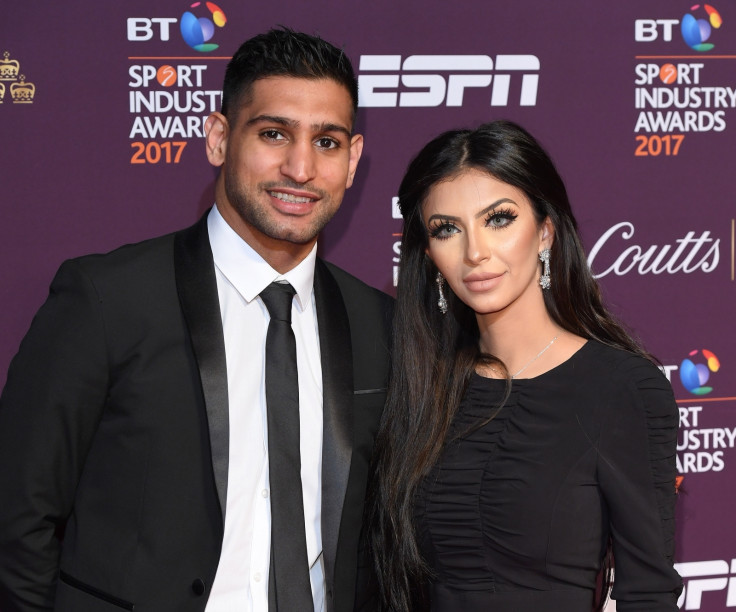 In 2017 you couldn't move for the number of celebrities donning head-to-toe Gucci and people adding pieces from the Italian fashion house to their wardrobes.
It is that exact reason that rapper Lil Pump's Gucci Gang was a surefire hit and why the brand consistently made the end of year lists of trends that aren't invited to 2018. However, it seems that Faryal Makhdoom didn't get the memo.
The pregnant wife of boxer Amir Khan kicked off the new year by flaunting her Gucci fur-lined loafers on Instagram. They retail from £532- £887.
In the snap captioned "New year ... same old me #happynewyear #rollon2018" she poses in a bathroom with one leg on the sink to ensure that her slippers are visible in the shot.
Scores of the 26-year-old star's fans flocked to the comments section to point out that she had officially joined the "Gucci gang" with the bizarre pose.
"When you cant find full-length mirror" kind of pic ♥️happy new year beautiful x"one person wrote, while another added: "Had to stick the Gucci in".
A third added: "all that hassle to take a pic off gucci slippers they look like big foots foot."
Hours earlier the American-Pakistani model lamented about her "rocky" year with her husband following the very public collapse of their marriage. They reunited in November.
Fans may recall that back in August, the pair became embroiled in a bitter public row after Khan sensationally announced that his marriage was over, claiming his partner had enjoyed a secret rendezvous with fellow boxer Anthony Joshua. To make matters worse Faryal accused her in-laws of years of mental and physical bullying.
"2017 was a very rocky year for me... although I'm still thankful for getting through it and being blessed with the biggest blessing from God -- which is being pregnant for the second time. Can't wait for a beautiful year ahead"