A hot air balloon ride turned fatal for one tourist visiting Egypt after it crashed onto the ground on 5 January. Egypt's Civil Aviation Authority confirmed that one man was killed and around 15 others injured after the pilot of the balloon lost control of it as they sailed over the ancient city of Luxor.
A spokesperson for the Department of Foreign Affairs and Trade said that the deceased has been identified as a South African man. The injured party includes Australians, two French nationals and one Argentinean.
The accident took place in a balloon owned by the Sindbad hot air balloon company.
"The balloon was getting ready to land at 6:30 am, when a sudden, strong wind erupted, causing a hard landing," Hany Al-Sayyed, the company's traffic manager, told CNN.
Currently there are conflicting details regarding the nationality of the victim. According to Sindbad, the man was Australian of South African descent.
"His head was hit during the landing. Most of the other injuries are minor, scratches to the torso, and they were taken to the hospital," Al-Sayyed added.
A ministry official informed that 21 other balloon trips carrying more than 400 tourists on Friday, 5 January, did not suffer any issues and landed safely.
Luxor governor Mahmoud Badr visited the victims of the crash and called for all highways to be closed due to poor visibility caused by sandstorms in the region.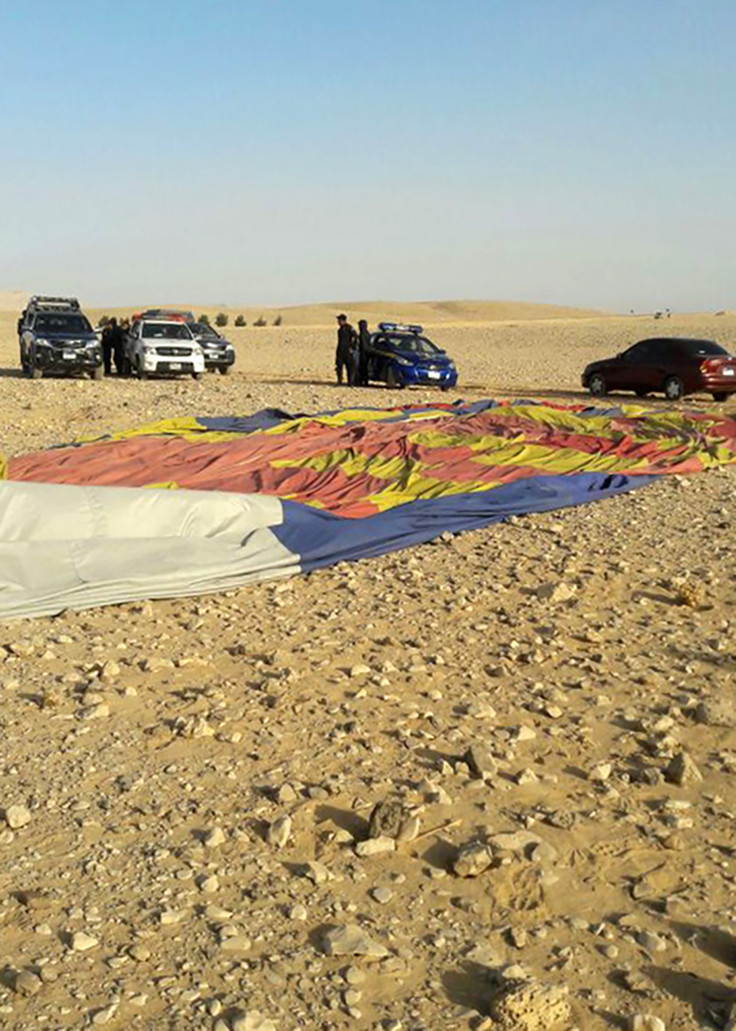 Earlier in 2013, 19 tourists were killed near Luxor when their hot air balloon caught fire and crashed after a mid-air gas explosion. The horrific accident triggered a temporary ban on air balloons around the heritage site and caused a major fall in tourist traffic to the city.
The country's authorities have been making desperate efforts to boost tourism again after a series of incidents made Egypt an unstable choice for holiday-goers.
In 2011, the nation was immersed in a political crisis after popular uprisings overthrew the former president, Hosni Mubarak. Since then, the government has been investing in improving the perception of the country and updating infrastructure.
One major step in this direction is the ongoing construction of the Grand Egyptian Museum in Cairo, which is expected to be partially open to visitors later this year. It has been described as the largest archaeological museum in the world and will house a massive collection of ancient Egyptian artefacts.
With major promotional campaigns in place, Egypt did experience one of its best tourist seasons in years in 2017. The Egypt Independent reported that tourists from 29 countries – including British, German, Ukrainian and Polish – visited the beach resort of Hurgada alone, according to Bashar Abu Taleb, President of Tour Guides Syndicate in the Red Sea.
However, Friday's accident may trigger concerns over safety standards, although officials are keen to prove the crash is a one-off event.