A Syrian migrant, whose wife and seven children drowned while attempting to reach Europe has warned other refugees not to endanger their families by risking the perilous journey. Ali Al Sahau and his family were trying to escape the Islamic State (Isis) to begin a new life in the West.
The family was being transported by smugglers on a boat across the Aegean sea. They were told they wouldn't need life jackets as the crossing to Greece would take just 15 minutes. However, the boat sank and in one fell swoop, Al Sahau lost his entire family. His eldest child was nine, his youngest was just 20 days old.
Breaking down in tears he warned others against taking the journey. "Don't take the risk. Don't go by sea. The smugglers are traitors," he told the BBC. "Don't come. Stay in Syria no matter how difficult it is. I had the most affectionate wife. I took my family out of Syria to escape the killing. My children could have had a future in Europe. But now I've lost my family, my world," he lamented.
The bodies of some of his children have been recovered from the sea, but other members of his family are still missing.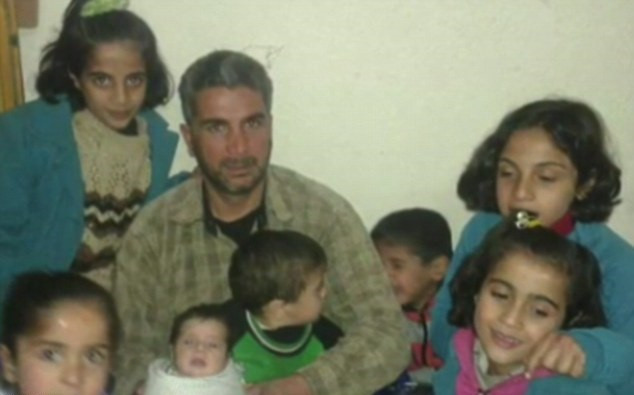 More than 3,500 people are reported to have died or gone missing attempting to cross the Mediterranean this year, in what is the worst refugee crisis since the Second World War. New figures reveal the number of migrants claiming asylum in the EU this year has now officially passed one million.
The refugee crisis made global headlines following the death of three-year-old Aylan Kurdi. A heartbreaking image of the boy's lifeless body, washed up on a beach in Bodrum, prompted an outpouring of grief around the world.
Aylan became a symbol of the desperate plight of Syrian refugees, who are risking the lives of their families to escape the atrocities committed by IS (Daesh). On 10 December Turkish prosecutors demanded 35-year jail terms for two alleged people smugglers who have being held to blame for the death of Aylan.
The public outrage at the death of the toddler put pressure on European leaders to tackle the growing crisis. The UK, which has rejected calls to join an EU redistribution scheme, will resettle 20,000 Syrians from camps around the war-torn country by 2020.