FBI Director Criticises Apple iOS 8 and Google Android L Encryption For Putting Criminals 'Above the Law'
An ex-FBI boss also claims iOS 8 encryption puts victims' lives at stake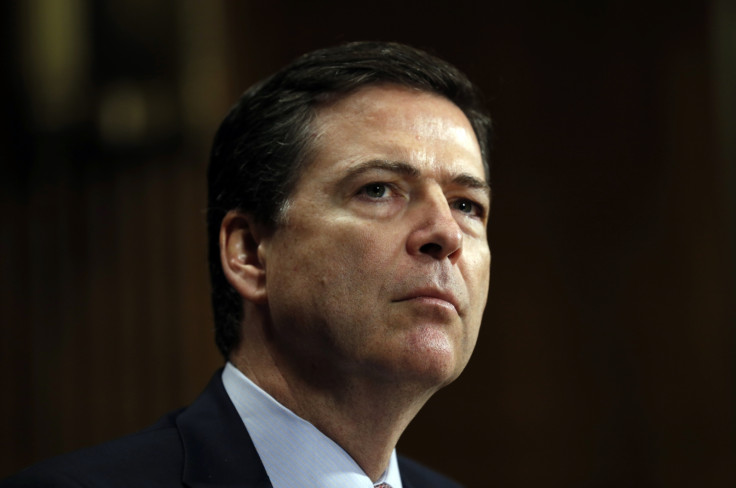 FBI director James Comey has criticised Apple and Google's decision to encrypt smartphone data on their new mobile operating systems so that they are now inaccessible to law enforcement, even with a court order.
"I am a huge believer in the rule of law, but I am also a believer that no one in this country is beyond the law," Comey told reporters at FBI headquarters in Washington, according to the Huffington Post.
"What concerns me about this is companies marketing something expressly to allow people to place themselves above the law."
His comments follow on the heels of ex-FBI boss Ronald T Hosko, who wrote a piece in the Washington Post on Tuesday criticising Apple in particular for its iOS 8 encryption, stating that the new rules put victims' lives at stake.
Shortly before the iPhone 6 and iPhone 6 Plus launch last Friday, Apple launched a new Privacy section on its website and emphasised the fact that it is now impossible for the tech giant to decrypt locked iPhones and iPads on the new iOS 8 operating system.
Delays cost victims their lives
Hosko, who was the Assistant Director of the FBI Criminal Investigative Division until April, tells a chilling story of fighting against time to rescue a man who was kidnapped because his son was a prosecutor who'd tried members of a violent US gang in court.
Apple has emphasized that smartphone data is encrypted in iOS 8, which not even the tech giant can override
Apple
"Hundreds of FBI, state, and local law enforcement personnel worked tirelessly to find the victim and kidnappers. Once we identified potential conspirators, we quickly requested and secured the legal authority to intercept phone calls and text messages on multiple devices," says Hosko.
"That led us to the victim, just minutes before his life was to end. He'd been locked in a closet in a vacant public housing project apartment in Atlanta, hundreds of miles from his home, quietly awaiting his own execution."
Hosko wrote that although it is still possible to "lawfully intercept" calls and tap phones, law enforcement is now greatly limited by not being able to access the photos, contacts, email and other data within apps like Snapchat that are contained on the criminals' smartphones.
"Criminals sometimes avoid phone interception by communicating plans via Snapchat or video. Their phones contain contacts, texts, and geo-tagged data that can help police track down accomplices," he said.
"These new rules will make it impossible for us to access that information. They will create needless delays that could cost victims their lives."
It should be noted that law enforcement agencies can still access data backed up to either Apple or Google's cloud storage services, so if the criminal's smartphone is automatically backing up their Snapchat conversations, for example, then that data would still be accessible to the police.
FBI unhappy with Apple, Google marketing
The fact that the head of the FBI has come forward shows that the issue is of great importance to law enforcement, and FBI director Comey says his officials have had words with Apple and Google about the way they are marketing their devices to consumers.
The FBI logo at the government agency's headquarters in Washington, DC
Reuters
"The notion that someone would market a closet that could never be opened -- even if it involves a case involving a child kidnapper and a court order - to me does not make any sense," Comey said.
"There will come a day - well it comes every day in this business - when it will matter a great, great deal to the lives of people of all kinds that we be able to with judicial authorisation gain access to a kidnapper's or a terrorist or a criminal's device.
"I just want to make sure we have a good conversation in this country before that day comes. I'd hate to have people look at me and say, 'Well how come you can't save this kid,' 'how come you can't do this thing.'"
© Copyright IBTimes 2023. All rights reserved.