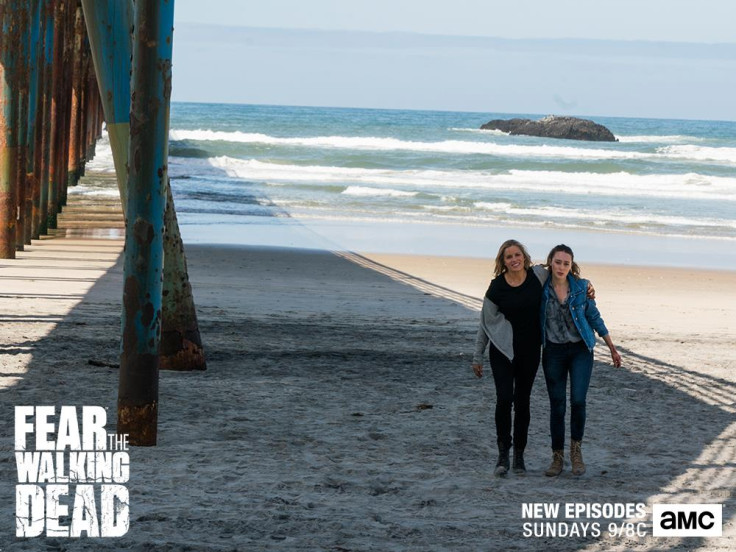 Fear The Walking Dead season 2 is not only increasing the violent zombie counts but also introducing new and interesting characters with each passing episode. The show will return with a gripping episode 11 titled Pablo & Jessica and according to the synopsis, the episode will focus on the Clarkes.
Where to watch
Click here to watch the episode live online on the network. In case you miss the episode during the screening time, you can download the AMC app via Google Play, iTunes, Xbox, Amazon and Netflix to watch it on the go.
In the previous episode, Madison and her daughter Alicia almost became food for the zombies but thanks to the hotel manager Elena, they are saved along with Strand. Nick, who found sanctuary with Luciana's community, is also acting weird. In the promo, it appears his drug addiction will relapse as he was seen sectioning powered like substances.
Chris on the other hand, continues his creepy behaviour as he starts liking the concept of killing. Travis and his son met with Brandon and his new surviving group who charged Chris of stealing their supplies.
However, seeing Chris's cold attitude towards killing the infected, they decide to hire the father-son duo. Soon the group raids a farmer's house for supplies and to Travis's horror, his beloved son killed the innocent farmer who was just trying protect his farm.
"Brandon's really trying to gather more people for his gang. When he comes across Chris and sees his skills in killing the Infected and saving his life, he wants him. He's really trying to show Chris how great they're doing and how their tactics are working. They have beer, they have food, they have supplies — and Travis's tactics aren't working. Chris looks up to Brandon and feels at home because he's been very lost. The act of killing the farmer was sort of like an initiation in a way and to show he could be a part of the gang," Kelly Blatz, who plays Brandon on AMC's Fear TWD, told the network. while explaining his future equation with Travis's mad son.
The synopsis for episode 11 reads: Alicia and Madison try to bring two competing factions together; Nick uses skills from his past for his new role.