Fearne Cotton has revealed that she regrets her collection of tattoos.
The 31-year-old Radio 1 DJ, who has spoken in the past about her love of for body art, said that she had second thoughts about "one or two" of her inkings.
"There may be one or two tattoos I regret now that I have the wisdom to know not to put certain things on your body,"she said.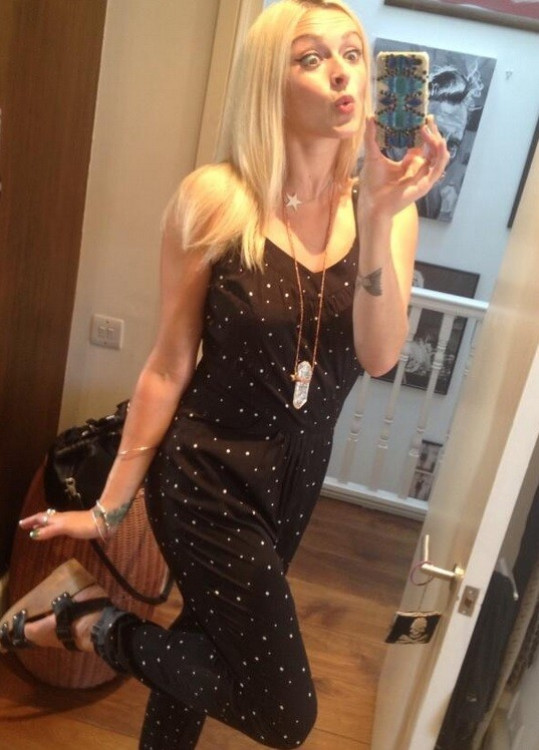 "But it's all beautiful art. A Mark Mahoney is like a Picasso. He does Johnny Depp and me."
Becoming a new mother is likely to have changed Cotton's opinions of her tattoos which include a series of inscriptions and patterns etched on her torso and legs, a large fern tree on her torso, a mermaid on her back and a star on her left ankle.
The star, who is dating Jesse Wood, the son of Rolling Stone guitarist Ronnie, welcomed son Rex in February.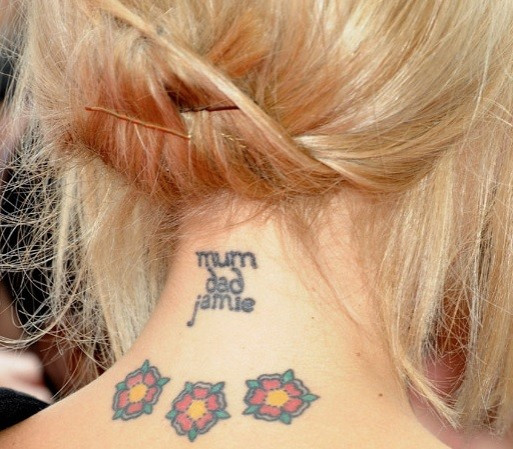 Cotton previously revealed that her career had prevented her from going too far with her body art.
"If I wasn't on TV I'd have tattoos all over my whole body. I would go mental. I'm addicted to tattoos," she said on The Jonathan Ross Show.
"I love the look, the process, the feeling of, 'Yes! I didn't pass out, I've just achieved something."'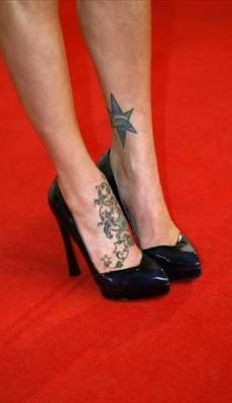 She added: "I love Amy Winehouse's tattoos but I can't do arms.
"I can't do Children in Need with a naked woman on my arm, can I?"
In August, former Girls Aloud star Cheryl Cole hit a bum note when she revealed her tattooed rear on Instagram.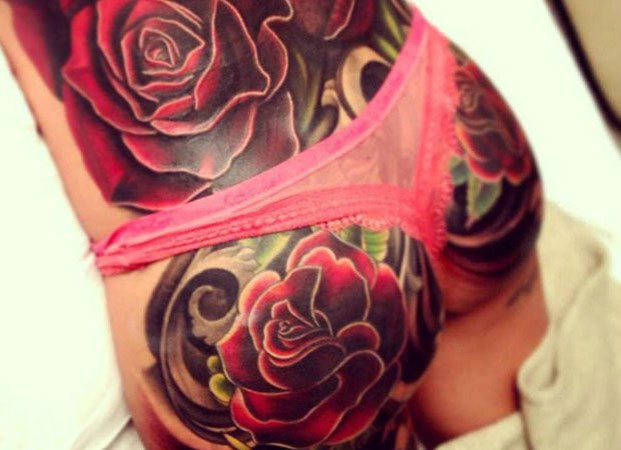 The inking, a mass of red and black roses, covers the singer's entire backside as well as her lower back.