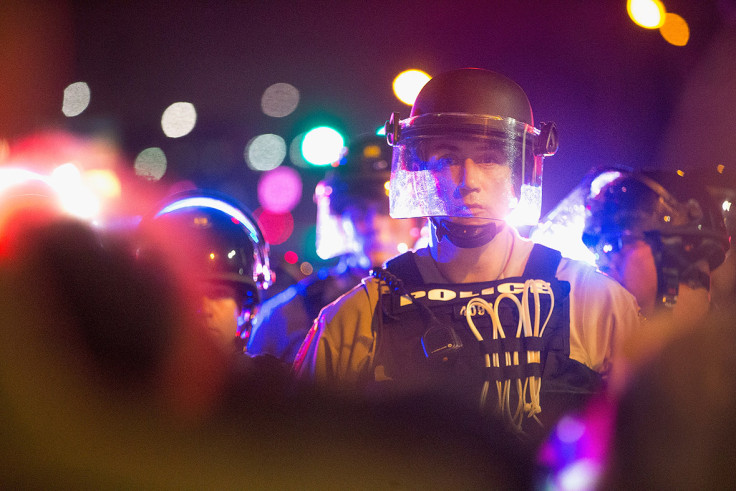 A reporter each from the Washington Post and the Huffington Post has been charged by St Louis County on trespassing and interfering with officers offences while covering the protests in Ferguson last year.
Wesley Lowery, 25, a reporter on The Washington Post's national desk, was handcuffed at a McDonald's restaurant along with Ryan J. Reilly, a D.C.-based reporter for the online media site founded by Arianna Huffington. The fast-food restaurant was being used by journalists as a press area to cover the demonstrations taking place after the shooting of 18-year-old Michael Brown by a white police officer.
Lowery received a court summons dated 6 August ordering him to appear in court on 24 August or face arrest. According to the summons, the journalist is being charged with trespassing on private property despite being asked to leave and interfering with a police officer's performance of his duties for failing to comply with "repeated command to immediately exit".
"Charging a reporter with trespassing and interfering with a police officer when he was just doing his job is outrageous," the Post's executive editor, Martin Baron, said in a statement.
"You'd have thought law enforcement authorities would have come to their senses about this incident. Wes Lowery should never have been arrested in the first place. That was an abuse of police authority," he continued.
Lowery, who is covering demonstrations in Ferguson, said his detention in August 2014 was "illegal and unnecessary" and thus said he was surprised to see the court summons.
The Huffington Post released a statement to respond to charges against Reilly. "A crime was committed at the McDonald's, not by journalists, but by local police who assaulted both Ryan and Wesley Lowery of The Washington Post during violent arrests," Ryan Grim, Washington bureau chief and Sam Stein, senior politics editor, wrote.
"At least we know St Louis County knows how to file charges. If Wesley Lowery and Ryan J. Reilly can be charged like this with the whole country watching, just imagine what happens when nobody is."
After his release, Lowery recounted the arrest ordeal, claiming that he was given conflicting information about where to exit by police. While he was attempting to grab his bag, officers picked him up and slammed him into a soft drinks machine and placed plastic cuffs on him.
Reilly confirmed the version of events, adding that police gave the reporters "a countdown like we were five-year-olds".
The two were put in a holding cell at the Ferguson police station. They were released about half an hour after their arrival with no charges filed, until the new St Louis County summoning.