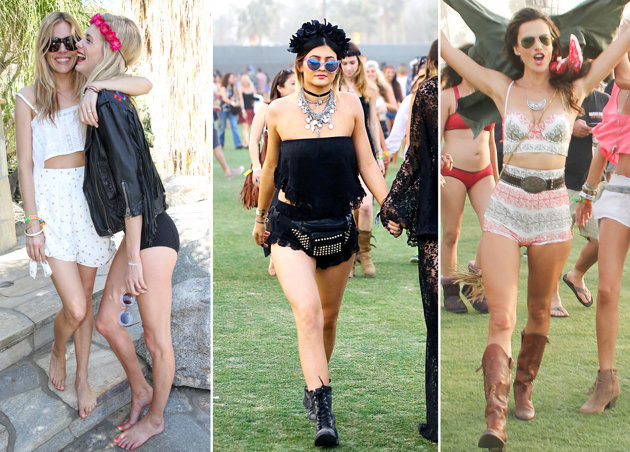 Between seeing your favourite bands perform live, rubbing shoulders with the stars and doing some serious partying, festivals are the highlight of the summer season.
It can be hard to unleash your inner festival goddess when you're battling with mud, hangovers and 35-degree heat but IBTimes UK has put together the perfect guide to help you achieve the festival look.
The Shortest Shorts
Popular for being easy to get into, move around in and keep cool, shorts became popular in the early 90s as the uniform of choice to wear to music festivals and have stayed up there ever since. This summer, really short- as short as you can possibly go- is the look you want to opt for.
Poppy Delevingne, Kendall Jenner, Kylie Jenner and Alessandra Ambrosio were all in the running for the shortest possible hotpants at this year's Coachella festival.
Hot pants are fabulous for their versatility and can be paired with everything from bikini tops, in the case of Kylie Jenner, bra tops as seen on Alessandra Ambrosio, and leather jackets worn by Poppy Delevingne.
Obviously these girls are models so they have the legs for it, but there's no reason why you can't too.
A top-tip is to slather on some good moisturiser before you head out to keep your legs smooth and model-ready.
Cheap Frills
To achieve the festival goddess look you want to be daring, edgy and bold but also laid back so a fringed skirt with a crop top as seen on Kylie Jenner provides the perfect look.
To create the relaxed festival vibe, choose fringed, frilly, lace and patterned items and then pair them with simple staple pieces such as crop tops, torn t-shirts and comfy sandals.
The torn crop top with studded knickers and long-flaired trousers with a bra as seen on models, Chanel Iman and Heidy De La Rosa works well, as does the Leopard print jumpsuit worn by actress Shannon Davenport.
A top tip is to throw on a pair of sunglasses, a hat, or a bandana to make you festival-ready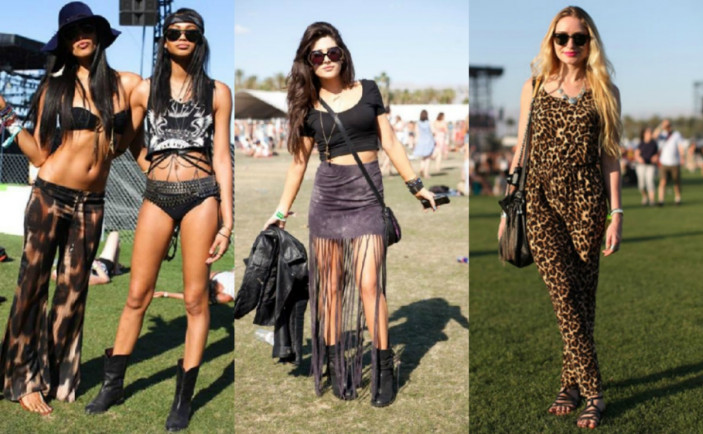 These Boots are made for walking
Boots are the ideal choice of footwear for festivals whether they are cowboy style, boho, or grungy with studs and zips.
The most important factor to consider is comfort as you will be on your feet all day. Pairing ankle boots with an item you may already have in your wardrobe such as a pretty short dress or skirt can easily turn an outfit from girly to edgy, giving you the effortless festival look.
Try black ankle boots paired with a red floral dress as seen on Rochelle Humes or Una Healy's tie-dye playsuit. Or maybe go classic with Molly King's black crop top hot pants combo and Vanessa King's short black cut out dress.
A top-tip is to wear some red lipstick to give your outfit that sexy rock-chic look.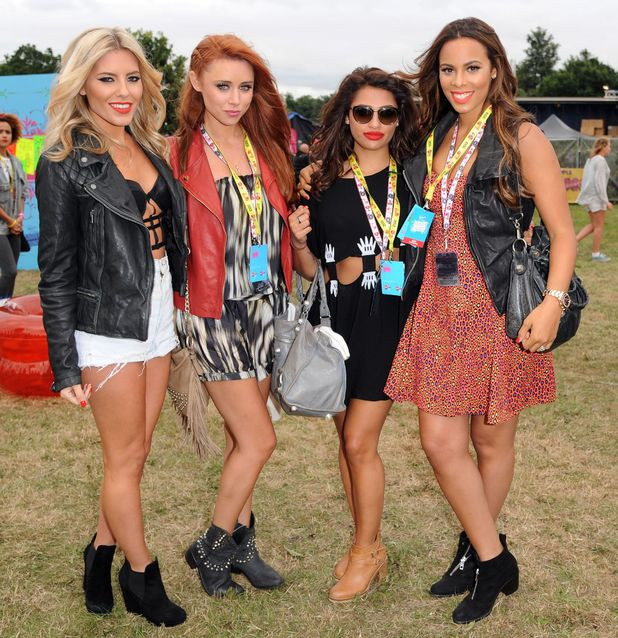 Flower Power
Once you have the outfit sorted don't be afraid to add a burst of colour with a floral headband. If it's a bit too daring for you, you can always keep it simple with a hat, bandana, sunglasses or jewellery instead. However, when it comes to festivals there are no rules so you could combine multiple accessories if you really wanted to.
A top-tip is to wear a funky scarf over an outfit and to layer on several bracelets.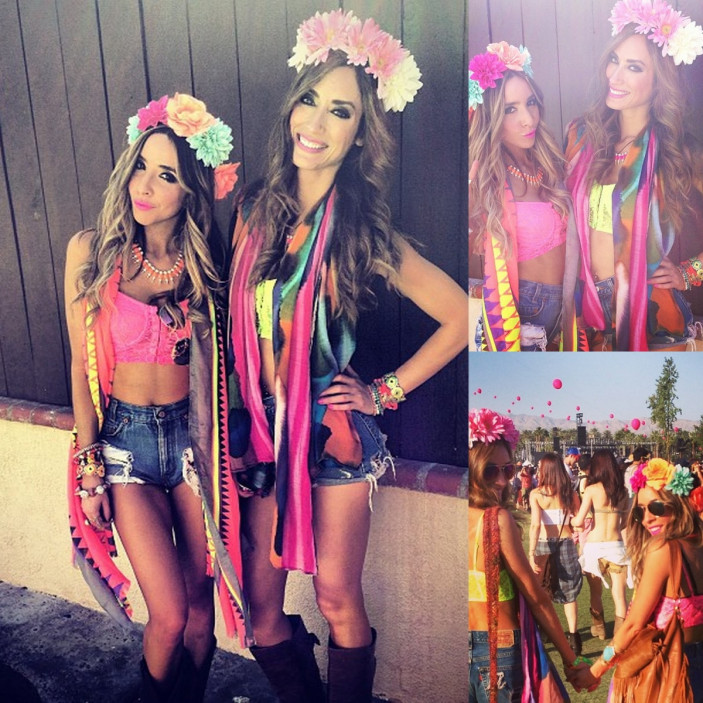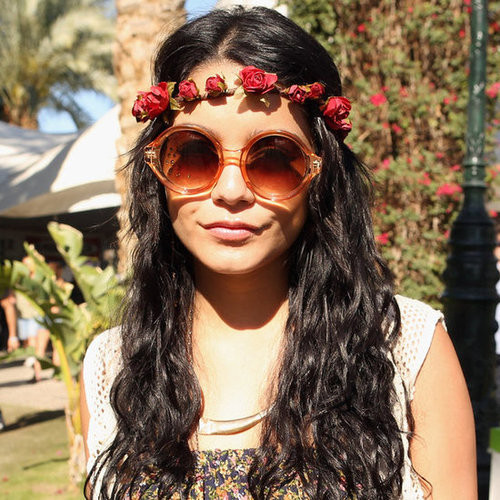 Statement Tees
Another good way to stand out at a concert is to throw on a statement t-shirt. As seen on Rihanna and Rita Ora. The pop princesses show off the flexibility of statement tops as they can be worn with anything from hotpants to a flowing skirt and will instantly make you stand out from the crowd.