Fifa 18 on Nintendo Switch ditches The Journey, will be 'deepest portable Fifa game ever'
EA Sports' flagship franchise heads to Nintendo's home-handheld console.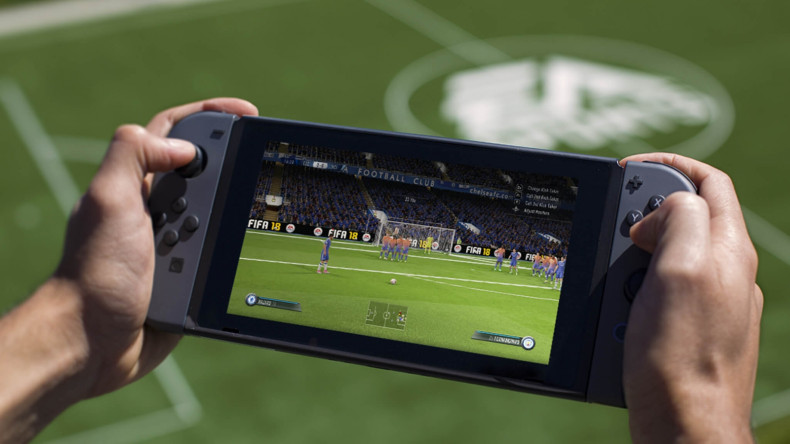 EA has detailed the features of Fifa 18 for Nintendo Switch, which is set for release alongside the Xbox One, PS4 and PC editions on September 29. Dubbed the "deepest portable [Fifa] game ever," the game contains many of the features found in the standard version, but notably lacks popular single-player story mode, The Journey.
Following the core game's appearance at EA's E3 2017 conference, the publisher talked up the Switch version in a press release.
Fifa Ultimate Team (FUT), Career Mode and Season will all be included in Fifa 18 for Nintendo Switch, as well as online live campaigns that play off real events in world football.
EA confirmed that Fifa 18 will take advantage of the hardware's hybrid home-console design, with docked, handheld and tabletop play all supported.
Single Joy-Con controls for local co-op play will also be available, alongside traditional dual Joy-Con and Pro Controller set-ups.
"Fifa 18 on Nintendo Switch is the best Fifa you can take with you anywhere, play anytime and with anyone," said Fifa 18 producer, Andrei Lăzărescu. "We're delivering the immersive and authentic experience that fans expect from FIFA, while leveraging innovative ways to play both at home and on the go with Nintendo Switch."
EA described Fifa 18 on Switch as "the most technologically-advanced portable Fifa experience ever" and confirmed that the handheld experience will output at 720p and 1080p resolution when docked.
The notable omission for Fifa players on Nintendo's console, however, is The Journey - Fifa's story mode starring would-be-superstar Alex Hunter, which debuted in Fifa 17. EA proudly boasted at the launch of Fifa 18, that of the 22 million people who played Fifa 17 last year, 13.5 million played The Journey.
The Journey returns in Fifa 18 on other platforms this year in The Journey: Hunter Returns, in which the fictional Premier League star has the option to ply his trade in the biggest leagues around the world.