Computer equipment and IT data from the headquarters of Fifa in Zurich has been seized by Swiss authorities investigating claims of high-level corruption within world football's governing body.
Fifa's outgoing President Sepp Blatter has offices at the building visited by Swiss authorities, as does Fifa's secretary general Jerome Valcke. Data belonging to Fifa's financial chief Markus Kattner is also believed to have been removed.
A spokesman for Switzerland's Office of the Attorney General (OAG) said: "I can confirm that FIFA handed over today seized IT data to the OAG. As already communicated, the OAG has opened criminal proceedings against persons unknown."
Fifa said it co-operated fully with the investigators, reiterating that they instigated the inquiry and were the "injured party."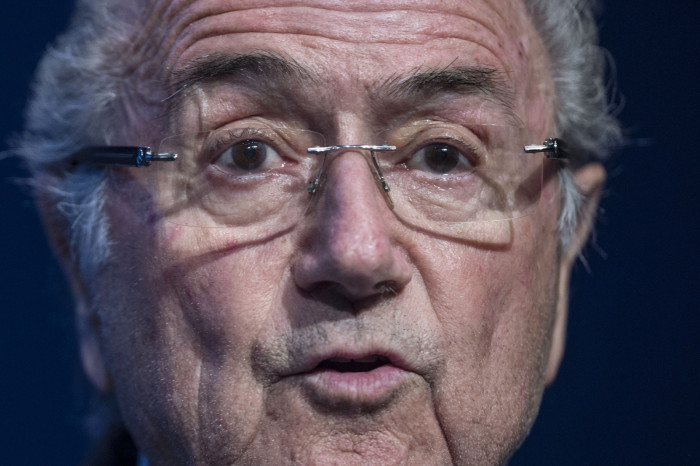 The Swiss criminal investigation is believed to be separate from the one being conducted by the FBI and is focussing on the bidding processes for the 2018 and 2022 World Cup Finals, awarded to Russia and Qatar respectively.
The news comes as Valcke, in Samara, Russia attending a World Cup 2018 event, announced that the bidding process for the 2026 Finals has been postponed whilst the investigation takes place. The USA had been favourites to be awarded the tournament.
Valcke, who is facing scrutiny over a $10m (£6.4m) payment to Jack Warner from South Africa before they were awarded the 2010 finals, said the decision over who would be the 2026 hosts had been due to take place in May 2017 but was now on hold, but the 2018 tournament was proceeding as planned.
"Overall the preparations for the Fifa Confederations Cup and the Fifa World Cup [Russia 2018] as well as our first major event, the preliminary draw, are well under way and on schedule," said Valcke, who also defended the $10 million payment to an account controlled by Warner.