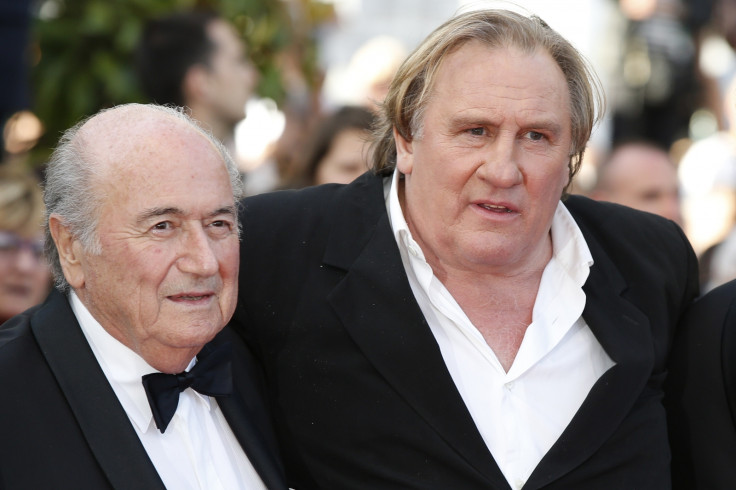 Fifa's self-funded film about the beginnings of football's world governing body has taken just $607 (£397) in its US opening weekend.
United Passions, a film which has been described as "propaganda" and "one of the most unwatchable films in recent memory" in its less-than-positive reviews, was filmed before the corruption scandal at the organisation broke. It was released in US cinemas this weekend (6 June).
The movie was estimated to have cost as much as $32m, with Fifa itself reported to have funded around three quarters of the money.
However the US, a county hostile to the beautiful game at the best of times, has seemingly been unimpressed by the scandal and opted against seeing the film. Debuting in just 10 screens in the whole of the US, United Passions only managed to sell $607 worth of tickets.
According to Hollywood Reporter, the FilmBar theatre in Phoenix, Arizona, reported a gross of just $9, meaning only one person paid to see it.
The film stars Tim Roth as current Fifa president Sepp Blatter, Sam Neill as his predecessor Joao Havelange, and Gerard Depardieu as Fifa's third president, Jules Rimet.
Out of all its main stars, only Depardieu bothered to turn up for the film's world premiere at the Cannes Film Festival in 2014.
The film has almost been universally slated by critics prior to its release and currently has a Rotten Tomatoes rating of 0%.
It was described as a "dishonest bit of corporate-suite sanitising" by Daniel Gold in the New York Times and as "propaganda" by Jordan Hoffman in the Guardian.
"Even without the current headlines, United Passions is a disgrace. It's less a movie than preposterous self-hagiography, more appropriate for Scientology or the Rev Sun Myung Moon. As cinema it is excrement," added Hoffman.
Mike Ryan at Uproxx also declared United Passions as the "unintentionally funniest movie of 2015".