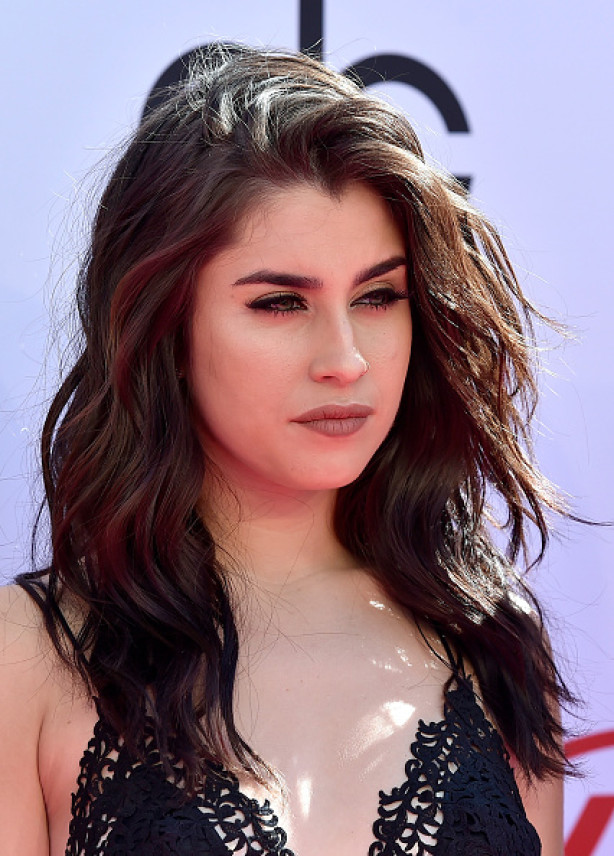 Fifth Harmony star Lauren Jauregui has apologised to fans after she missed a concert in Brazil.
The 20-year-old was cautioned for marijuana possession on Tuesday 13 December while trying to board a flight to Brazil and was unable to attend the Fun Pop Festival.
The singer shared a note in Portuguese on her Twitter page on Thursday, explaining that she was unable to perform with the rest of her band because she had missed her plane.
The translated message reads: "My dear Brazilian 'harminizers', I'm sorry I can not see you all. I did not get on the plane in time and so I had to go to Atlanta.
"I promise that I will do everything possible for you because I love each of you with all my heart. I'm sorry. I love you, Lauren."
While she refrained from addressing the incident, she did retweet a clarification from her lawyer which states that the singer was not arrested, adding the hashtags #sensationalizedmedia #Aleppodeservesthisnewscoverage.

The Work From Home star was stopped at a security checkpoint and asked to submit to a secondary search when officials reportedly found a bag of marijuana in her carry-on luggage TMZ reports.
While it was initially claimed that Lauren was arrested, her lawyer told the site that she only received a citation and was 'released on her own recognizance'.
Her bandmates Ally Brooke, Camila Cabello, Dinah Jane Hansen and Normani Kordei arrived on the red carpet at Fun Pop Festival in Brazil without her, JustJared reports. They later performed as a quartet at Vevo Audio Club in Sao Paulo.
The teen idol made headlines last month after she came out as bisexual in an open letter criticizing supporters of President-Elect Donald Trump.
"I am a bisexual Cuban-American woman and I am so proud of it," she wrote. "I am proud to be part of a community that only projects love and education and the support of one another."
While the powerful post garnered five million hits across social media, news of Lauren's brush with the law over marijuana possession sent Twitter into overdrive as fans posted memes with the tongue-in-cheek hashtag #FreeLauren.