Fifth Harmony's Normani Kordei quits Twitter after racist abuse over Camila Cabello 'shade'
Singer accused of being unkind to bandmate in a recent interview.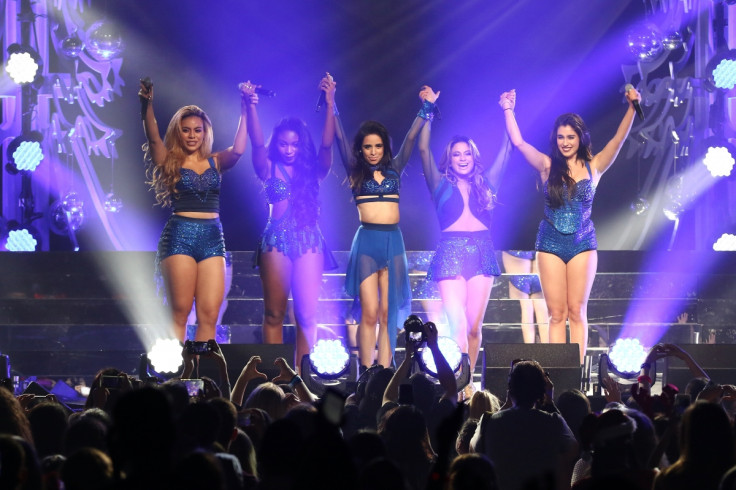 Fifth Harmony singer Normani Hamilton has been forced off social media after she became the target of racist abuse following the group's recent Facebook Live! Interview. The 20-year-old star declared she had quit Twitter after being accused of 'throwing shade' at her bandmate Camila Cabello.
She was inundated with vile messages after she appeared to take too long to say anything nice about Cabello when asked to asked to describe her bandmates' best qualities. She compared Ally Brooke to "sunshine," called Dinah Jane the "turn up queen", and said Lauren Jauregui was like a "therapist." She said of Cabello: "She is... let's see. Camila. Very quirky. Yeah, Very quirky. Cute."
Before signing off Twitter she addressed the furore in an emotional message to fans, saying that she has become fed up with being "racially cyberbullied".
"Over the past four years of being in the public eye I've learned to grow a thick skin to critics and those who may not like me," she wrote.
"I've never been one to deny anyone of their opinions, but over the course of this last week and especially over the last 48 hours I've not just been cyber bullied, I've been racially cyberbullied, with tweets and pictures so horrific and racially charged that I can't subject myself any longer to the hate.
"I'm not the first black female celebrity to deal with this and I'm sure I won't be the last. I want to take this moment to say Love goes much further than hate in this world. Hiding behind a computer and putting people down, especially for the color of their skin doesn't make you cool, it makes you a coward!'
Cabello,19, also came to her defence, tweeting: "I stand by the words 'love only', meaning I won't tolerate on my timeline any kind of hate, racism, or discrimination towards ANYONE. period. You don't have to hate on somebody else to support me - I don't appreciate it and it's not what I'm about.. Be kind or move on."
Fifth Harmony formed on The X Factor USA in 2012. Although they finished third place, they later landed a deal with Simon Cowell's Syco label. Not only did the fierce group's first EP Better Together reach number six on the Billboard 200 chart, they have also been credited with promoting girl power.
© Copyright IBTimes 2023. All rights reserved.