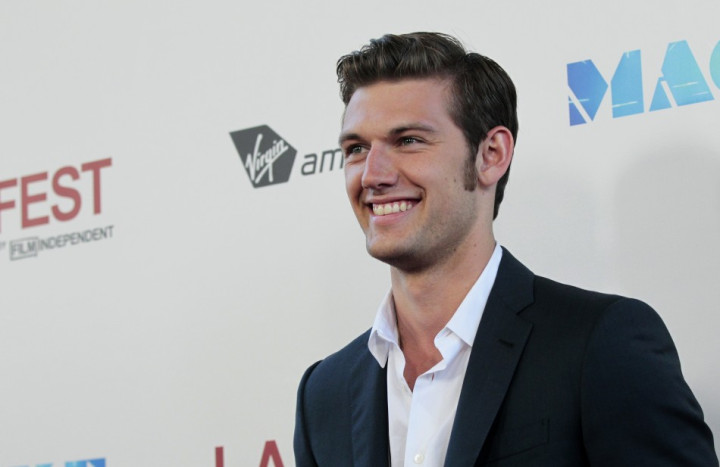 Alex Pettyfer has reportedly shot a sex scene for a Fifty Shades of Grey screen test with two-time Oscar nominee director Gus Van Sant.
According to Wrap, the 23-year-old actor starring as Christian Grey, shot the scene where the leading lady Anastasia Steele loses her virginity.
However, Van Sant or Pettyfer have not been officially selected by Universal for the film version of EL James's best-selling book of the same name.
"Insiders stressed that Pettyfer was cast as Grey just for the tape, not the movie, though Universal just got into bed with the 23 year-old actor on its sexy remake of "Endless Love," which he is currently shooting in Atlanta. TheWrap was unable to confirm the identity of the actress cast at Steele, the impressionable young woman who falls for kinky billionaire Grey," states the report.
"Van Sant's candidacy confirms the producers' intentions to hire a high-class filmmaker to deliver a tasteful adaption of the steamy novel. It's possible the success of Steven Soderbergh's male stripper movie "Magic Mike" and its appeal to female audiences is why Van Sant chose to use Pettyfer in his test tape," the report added.
There has been huge discussion on who should play the lead characters for the movie version of popular trilogy books, which have sold more than 70 million copies worldwide.
Vampire Diaries actor Ian Somerhalder has long been a fan-favourite choice for the role and has previously spoken about the character's potential. Canadian television actor Stephen Amell had confirmed reports that he was approached to play Grey too.
As the search continues for Grey's partner, a number of glamorous actresses, including Mila Kunis, Kristen Stewart, Kate Beckinsale, Anna Kendrick, Ashley Greene and Alexis Bledel have all been linked with the role.
Meanwhile, American Psycho author Bret Easton Ellis, who campaigned on Twitter to land the role of screenwriter for the film was taken off from the list.
"It's a very major disappointment to announce that I've somehow been taken off the list of possible screenwriters for Fifty Shades of Grey...," he tweeted then, later adding, "Thanks to the fans for the months of intense support. Your awesome enthusiasm and great suggestions were instructive and meaningful to me... @E_L_James I hope you find someone as passionate as I was about 'Fifty Shades of Grey.' I will miss it. Moving on. Laters, baby..."
READ: 50 Shades of Grey: 'Jennifer Lawrence will Play Anastasia Steele while Film will be Shot in London'