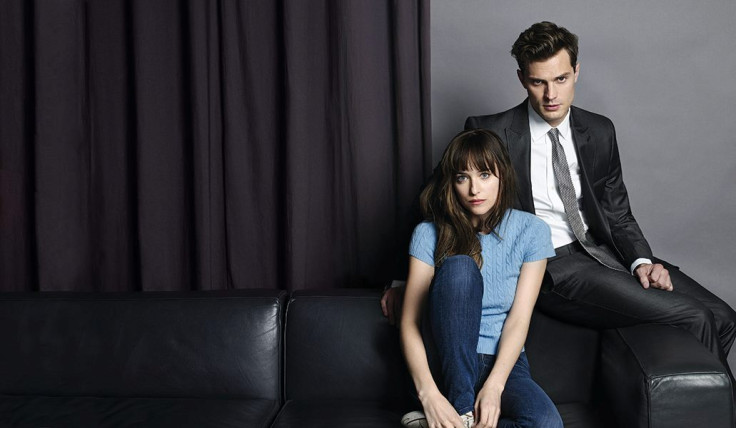 Fifty Shades of Grey will receive its international one-time only premiere on 11 February at the Berlin Film Festival, which will be attended by movie director Sam Taylor-Johnson and lead stars Dakota Johnson and Jamie Dornan.
The premiere will be held during the Berlinale Special Gala and Fifty Shades novel author EL James will also join the cast and crew to watch the special screening of one of the most anticipated movies of 2015.
Fifty Shades of Grey offers a sexy glimpse into the BDSM world of the dashing and successful entrepreneur Christian Grey, who is smitten by a naive college student Anastasia Steele.
The movie follows the story of the two completely opposite characters and how their love for each other evolves through their kinky sexual encounters.
Irish actor Jamie Dornan, recently revealed that he had to visit sex dungeons in order prepare himself for his erotic character in the dominant and submissive themed movie.
Dornan revealed that he learned how to play his character after visiting the dungeon but never expressed how great the visit was, as he had to take long showers before touching his wife and child.
"I went there, they offered me a beer, and they did...whatever they were into," the Irish actor told Elle Magazine.
"I saw a dominant with one of his two submissives, and he became our kink adviser on the film... I was like: 'Come on guys I know I'm not paying for this but I am expecting a show'.
"It was an interesting evening. Then going back to my wife and newborn baby afterwards... I had a long shower before touching either of them."
Fifty Shades of Grey will premiere on 13 February 2015.