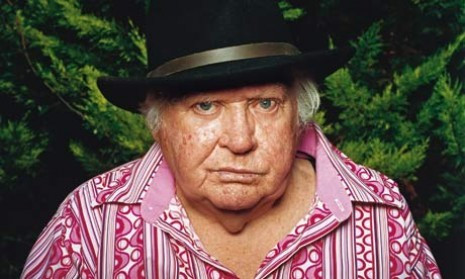 The renowned British filmmaker Ken Russell has died. He was 84.
The director behind the Oscar-winning "Women in Love" reportedly passed away in his sleep at a hospital on Sunday night.
Known for his bold and sometimes outrageous films, Russell, who began his career in television, was nominated for an Oscar for his 1969 film, "Women in Love."
During his career, the movie maverick became recognized for such controversial films as "The Devils." He also directed the movie of The Who's rock opera, "Tommy," in 1975.
Russell most recently returned to public view during a brief stint on series five of "Celebrity Big Brother" in 2007. He sensationally quit the realty show following a disagreement with fellow contestant Jade Goody.