Final Fantasy 7 Remake will 'expand original story' says producer Yoshinori Kitase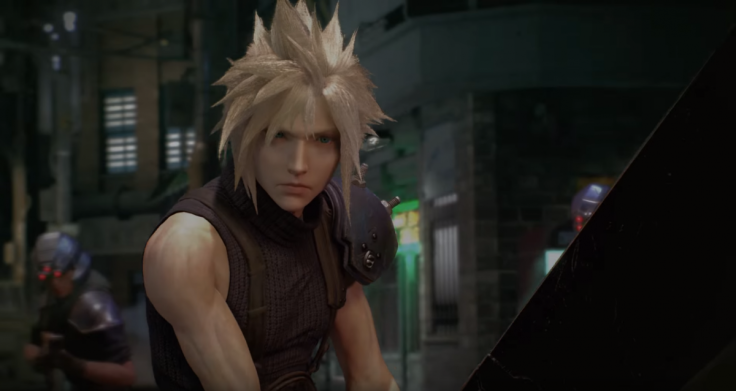 Yoshinori Kitase, producer for Final Fantasy 7 Remake, has revealed that the long-awaited PS4 remaster will "go beyond the scale and depth of the world, narrative and game play from the original" and "expand the original story".
Kitase made the comments in a blog post addressing the fan response to news that the game will be released in multiple parts, about which he said: "If we were to try to fit everything from the original into one remake instalment, we would have to cut various parts and create a condensed version of Final Fantasy 7. We knew none of you would have wanted that."
The veteran producer also said that "many have speculated correctly as to the reason why we have made this decision," alluding to the belief that it's down to budgetary concerns on the part of publisher Square Enix.
"The biggest reason why we haven't done a remake until now is because it's a massive undertaking to reconstruct Final Fantasy 7 from the ground up with the current technology," continued Kitase. "Producing a proper HD remake of Final Fantasy 7 that maintains the same feeling of density of the original would result in a volume of content that couldn't possibly fit into one instalment.
"With Final Fantasy 7 remake, we have the opportunity to go beyond the story, world and experience of Final Fantasy 7 in ways we've always dreamed of – from the depths of Midgar to the skies above the Planet. The multi-part format enables us to expand the original story and turn it into an epic experience for fans and new gamers alike."
Final Fantasy 7 Remake was a shock announcement during Sony's E3 press conference in June. In early December at PlayStation Experience in San Francisco, Square revealed a new trailer offering a look at game play and the new action-based, not turn-based, combat. It was over the weekend that a press release stated the game would be released in multiple parts.
The game is heading to PS4 with some kind of exclusivity deal. Further releases on other devices are expected but haven't yet been announced.
For all the latest video game news follow us on Twitter @IBTGamesUK.
© Copyright IBTimes 2023. All rights reserved.