343 Industries has revealed what will be included in the December update of Halo 5: Guardians, which it has called Cartographer's Gift. The free update will include the anticipated Forge mode creation suite, four new maps and a whole lot of REQ (requisition) cards.
Arriving next week, Cartographer's Gift includes a new map for Warzone mode – called Battle of Noctus – and three new maps for Arena mode – called Overgrowth, Entombed and Antifreeze.
REQ cards are collected through play or bought in packs for use in Warzone – the new mode of 343's own design first introduced in Guardians. The four main REQ cards being added are variants of a rocket launcher. There are also two two new armour sets being added - the Mark IV (Gen 1) set and the Raijin armour set.
There are also new execution animations, new gold weapons, emblem assets and an array of Battle Rifles. You can see the whole set of new features in the infographic below. On 11 December, 343 will be hosting a live stream showing off the new content at Twitch.tv/Halo.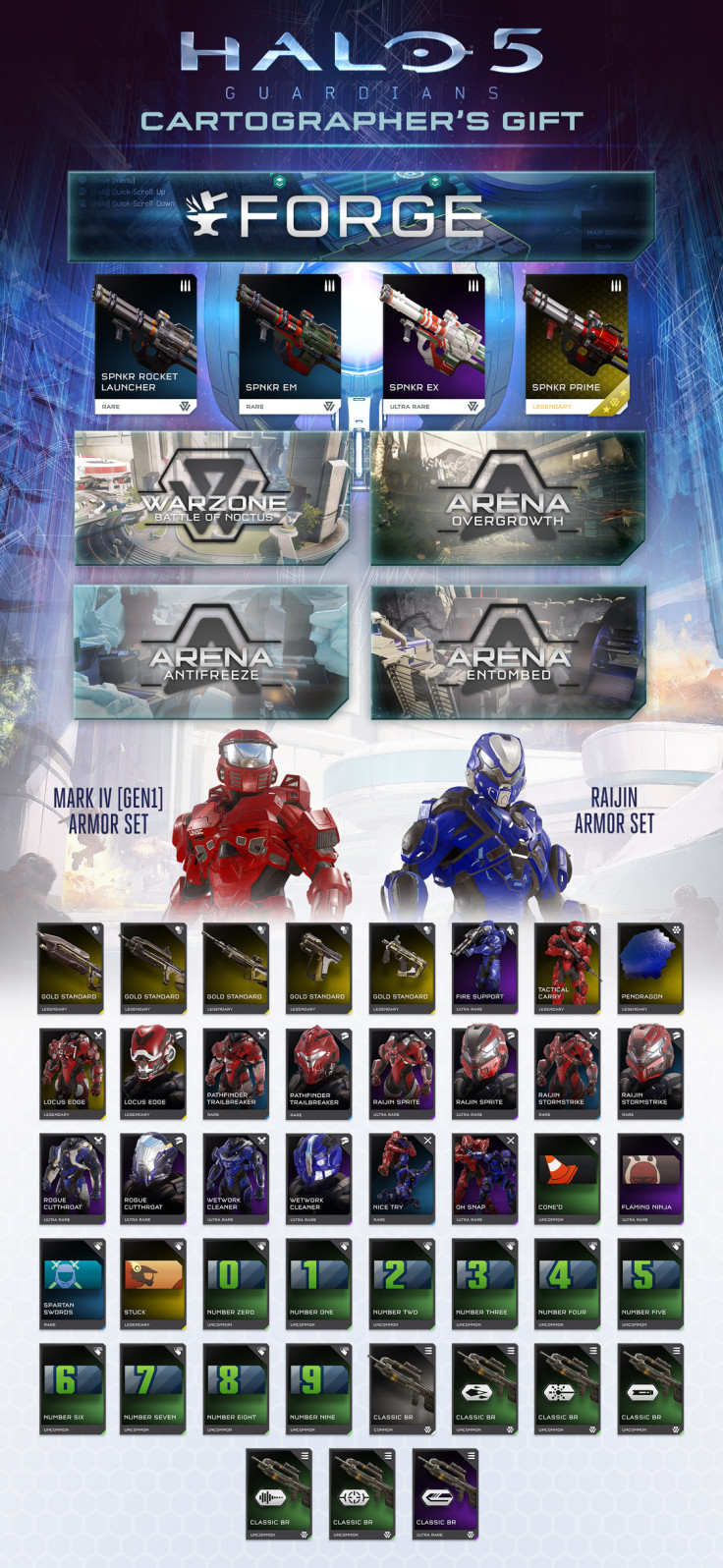 Forge mode has been a staple of Halo since Halo 3. It allows players to utilise in-game assets to customise their own maps and game types to then share online. In the Halo 3 days, it lead to many great modes, such as Grifball and Pirates.
This is just the second update for the Xbox One exclusive. The November update Battle Of Shadow And Light introduced Big Team Battle and four new maps. The forthcoming update will mean eight free maps of the planned 15 will have been released.
For all the latest video game news follow us on Twitter @IBTGamesUK.