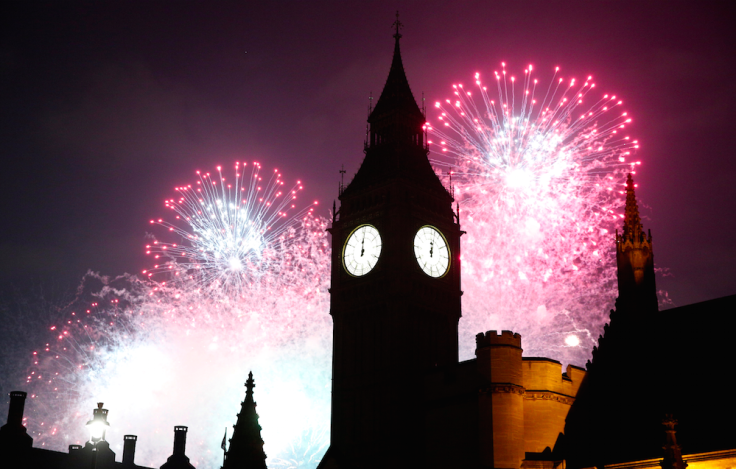 London has welcomed in the New Year with a fireworks display, as thousands of people gathered on the streets to join in the celebrations.
Crowds cheered as Big Ben chimed midnight, as the UK joined countries around the world in ushering in 2017, with the Pacific Islands, New Zealand and Australia already hours into the New Year.
In Edinburgh, more than 80,000 people gathered on the streets for Hogmanay to see the famous fireworks display at Edinburgh Castle, while Paolo Nutini headlined sold-out event The Concert In The Gardens.
World leaders have shared their New Year messages, some doing so on New Year's Eve, while others shared their thoughts as 2017 rang in.
UK prime minister Theresa May wished the country a Happy New Year urging unity following the divisive Brexit vote in June, and quoting murdered MP Jo Cox.
May said: "As the fantastic MP Jo Cox, who was so tragically taken from us last year, put it: 'We are far more united and have far more in common than that which divides us'."
The Prime Minister also said she hoped to see a Britain in 2017 that was "stronger than it is today".
In the US, President Barack Obama shared a picture of himself and First Lady Michelle Obama on Twitter, writing: "Ring in the new year with the one you love", while president-elect Donald Trump opted for a different approach, wishing his many enemies a Happy New Year.
Also on social media, hundreds of thousands of people shared New Year wishes, pictures and videos, with many welcoming the end of 2016 and commenting on the apparently high number of celebrity deaths the year brought, including most recently Carrie Fisher, Debbie Reynolds and George Michael, who all died in late December 2016.
The hashtag #Goodbye2016 was also trending as Twitter users commented on the things they would like to leave in the previous year or shared their best nine pictures from 2016.